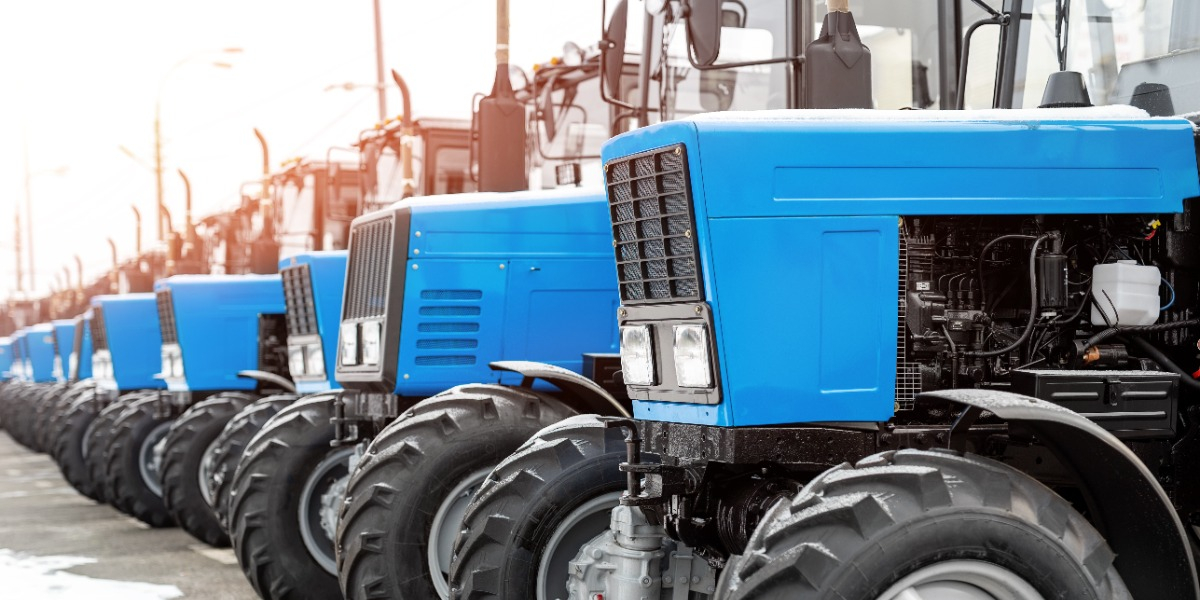 Equipment Trader is the leading marketplace for buying and selling equipment and provides innovative advertising solutions and sales tools for dealers. Our platform, TraderTraxx, helps dealers seamlessly manage inventory, leads, reporting, website content, dealer profile, and user settings, all in one central hub for your convenience. 
From optimizing your listings, to creating an impressive online showroom and accessing exclusive consumer and marketplace data, TraderTraxx will enhance and expand your sales strategy and marketing tactics. This platform is included in your Equipment Trader partnership and is available on desktop or through the TraderTraxx mobile app, available on iOS and Android.
TraderTraxx is a powerful tool that gives dealers control to create a more informed strategy. With so much data, it's important to ask, as a dealer are you logging into TraderTraxx, and do you know how to access all the benefits available? We're here to break down how to get the most out of your access to TraderTraxx!
Are you using TraderTraxx to Manage Your Inventory ?
This innovative platform has made managing your inventory online more convenient than ever. Equipment Trader can automatically pull inventory from your site and add it to the marketplace for you. Dealers who utilize TraderTraxx also have the option to seamlessly upload listings for their units to the marketplace, highlighting available inventory for millions of shoppers to browse. Additionally, you can add photos, pricing, and unit descriptions to your  listing—all within TraderTraxx.
TraderTraxx also allows  you to easily see how your inventory is performing on the Equipment Trader marketplace. You can access a variety of insights right from your dashboard including, impressions, pageviews, inventory health, and more. As you continue to grow your inventory mix, make sure you're leveraging TraderTraxx to create and manage your online showroom.  
Are You Using TraderTraxx to Inform Your Sales Strategy ?
Online marketing can be overwhelming for one person to manage. It's critical that dealers have access to a variety of data and resources to optimize their efforts. One of the most beneficial aspects of TraderTraxx is that you can leverage the platform's dynamic reports to gain actionable insights to inform your sales strategy. 
Equipment Trader has developed a number of reports in TraderTraxx that provide more in-depth comparative rankings of top inventory, as well as individual unit metrics. For instance, the Market Insights report can be used to evaluate the supply and demand for your inventory in your local market and nationwide, and learn how many of those units are currently available on the marketplace. TraderTraxx also includes access to the Enhanced Ads Report, which can give you insight into how you are benefiting from your marketing spend. This report provides a comparative overview of how your Enhanced Ads are performing on the marketplace compared to standard ads.
Are You Using TraderTraxx to Track Leads?
TraderTraxx offers a dynamic mix of features that help dealers to capture more leads and convert them into sales. The initial dashboard will tell you how many connections you received in the form of emails, phone calls, clicks to your website, and live chat sessions. This information is available to you at any time, and helps to ensure that you don't miss an opportunity to further nurture leads. 
Not only can you keep track of this information in TraderTraxx, but you can also receive real-time notifications for individual leads that detail user shopping behavior and pricing preferences with our Lead Enrichment feature. This allows you to review relevant details that can help you shape your talk track and interactions with interested buyers.  With Lead Manager, you can assign, manage, and monitor individual leads you receive.  Plus, you can leverage Lead Manager to gain an in-depth understanding of how consumers are moving down the sales funnel. 
These are only a few of the many features included in your Equipment Trader program! Log into TraderTraxx today to leverage all this great data. To learn more about using TraderTraxx and its features, make sure to check out our dealer resources.