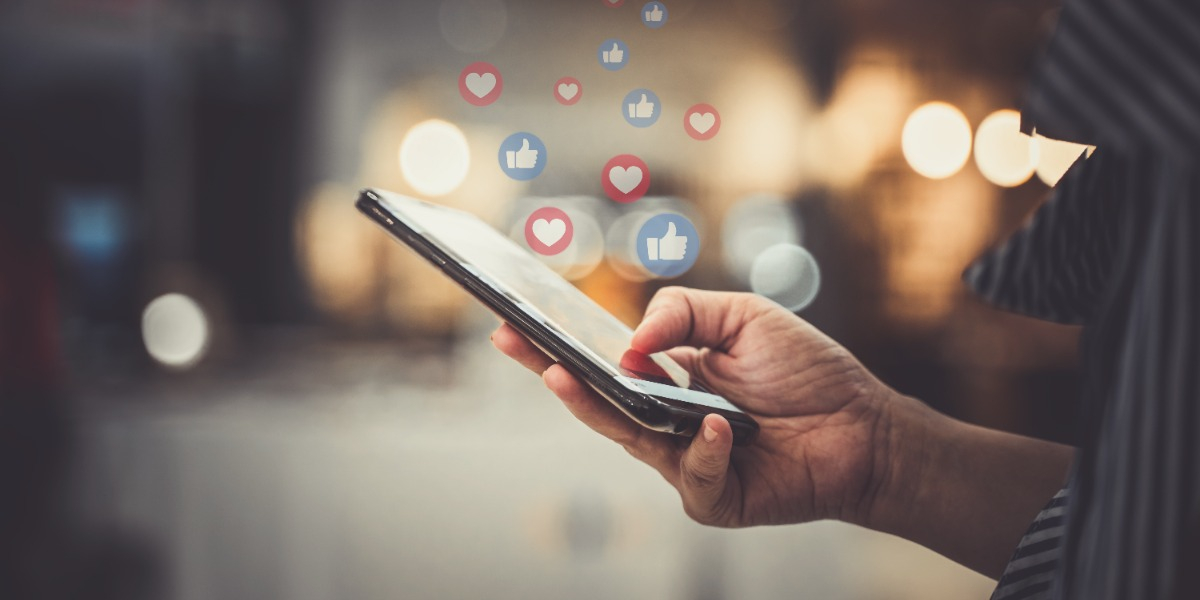 Social media has become integrated into the everyday lives of consumers, including their shopping preferences. With people spending an average of 2 hours and 28 minutes per day on social media, it's more important than ever to integrate social media marketing in your digital strategy. First, you will need to build your social media strategy so that consumers are aware of your brand, and then you can start leveraging your presence to engage and convert consumers to buyers.  Whether you're a beginner social media marketer or are looking to expand the reach of your dealership's current social channels, Equipment Trader is here to help. Check out these 6 key tips on creating a social media strategy that drives revenue. 
1. Determine Your Business Goals
Social media is a valuable resource to drive website traffic, customer connections, leads and ultimately sales. But you need to determine what your dealership's goals are. If the focus is on website traffic, then your social strategy needs to reflect that with content and advertisements that guides consumers back to your site. 
2. Start Promoting Brand Awareness
Advertising inventory is just one aspect of social media marketing, it's also important to engage your audience with posts that promote your overall business. Ensure you are sharing posts that educate buyers on both products and services. Show them the behind the scenes of your company, run giveaways, and post about equipment best practices, or even maintenance tips. Developing your brand voice and tone on social media should help you figure what resonates with your followers, and ultimately convert them into shoppers.
3. Leverage Multi-Media to Make Your Units Stand Out
Social media platforms are notorious for sharing images and videos, and these features give you an interactive way to share your units and stand out to consumers. With the popularity of platforms like TikTok and YouTube, the algorithm favors different media types, so your audience is more likely to see a video you've posted than posting a regular image post. So ensure you are posting videos, like virtual tours, in addition to sharing quality pictures with angles and lighting, giving your shopper an up-close and personal view of the units' condition and features.
4. Utilize the audience insights tools.
Most major social media platforms provide you with reporting that gives you insights into your social audience, including key demographics like age, location, gender, and top job industries. Look at this data and ask yourself, "Does this match the demographics of my buyer?" If it doesn't you may want to reevaluate your social media content strategy and pivot.
5. Collect Leads Directly from The News Feed
If you're running Facebook ads, you can use the lead generation format to build an ad that collects leads without the users ever having to leave their social feed. These work great for financing offers or Trade-in offers. Facebook has created a step-by-step guide on how to set up these ads here, and the best part – you don't have to spend a ton of money to advertise on Facebook. Start small, maybe $20, and see how it performs then adjust as your budget allows.
6. Personalize Your Customers' Experience
Don't forget, social media is a medium that you can use to connect and engage with your audience! Stay on top of your messages and comments – users who are interested in your inventory on social media are just as important as the people walking into your dealership. Whether you or another employee runs your accounts, make sure someone is taking time to respond and interact with your customers. Verify that your notifications are set up so that the right people in your dealership have access to take care of your customers no matter how they are reaching out to you. These actions will go a long way in improving customer satisfaction and boosting your dealership's reputation.
The investment and effort you put into setting up your social media strategy will make it all the more rewarding as you see the increase in engagement, website traffic, and ultimately, sales. If you're ready to extend your reach on social media, make sure to check out  Social Retargeting on Equipment Trader.