Once buyers discover your inventory, it's critical to keep them engaged and motivated until the close of the sale, and beyond. Equipment Trader offers a suite of Buyer Engagement tools designed to meet the growing demand of consumers, and to make communication easy – keeping buyers in your sales pipeline.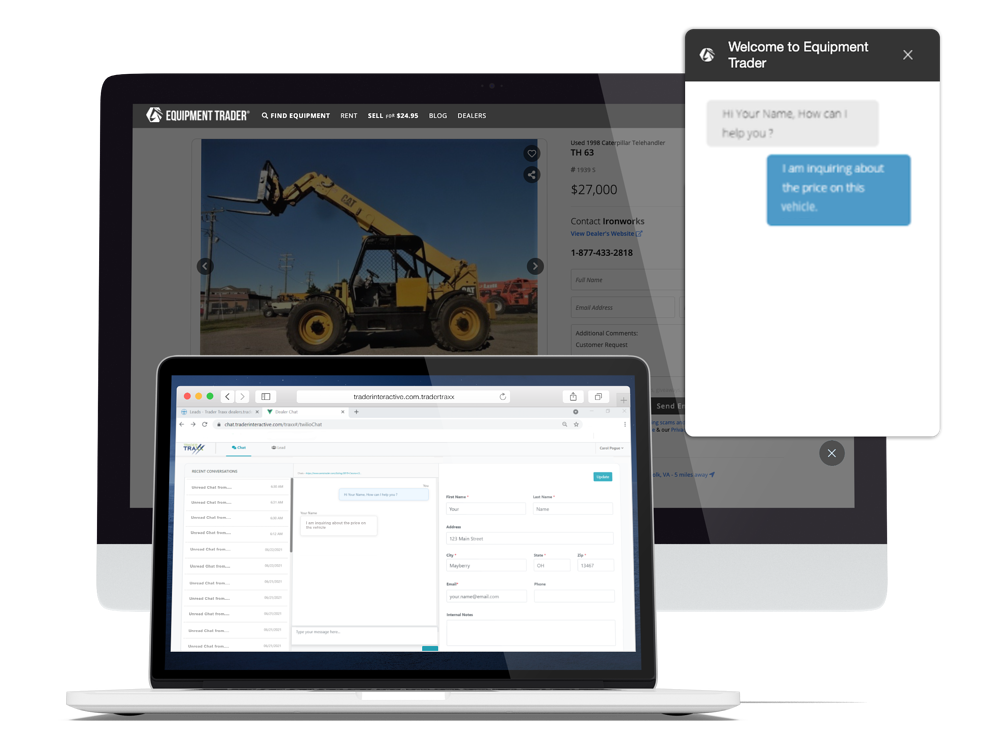 Enabling Live Chat with your Equipment Trader account strengthens rapport with potential buyers through convenient and timely one-on-one conversations, helping to further increase your connections. If you don't have a dedicated customer support employee who can closely monitor incoming chat conversations, Equipment Trader can help manage this for you, with Managed Chat – you'll never miss a chat (potential sale) again.
Want to learn more?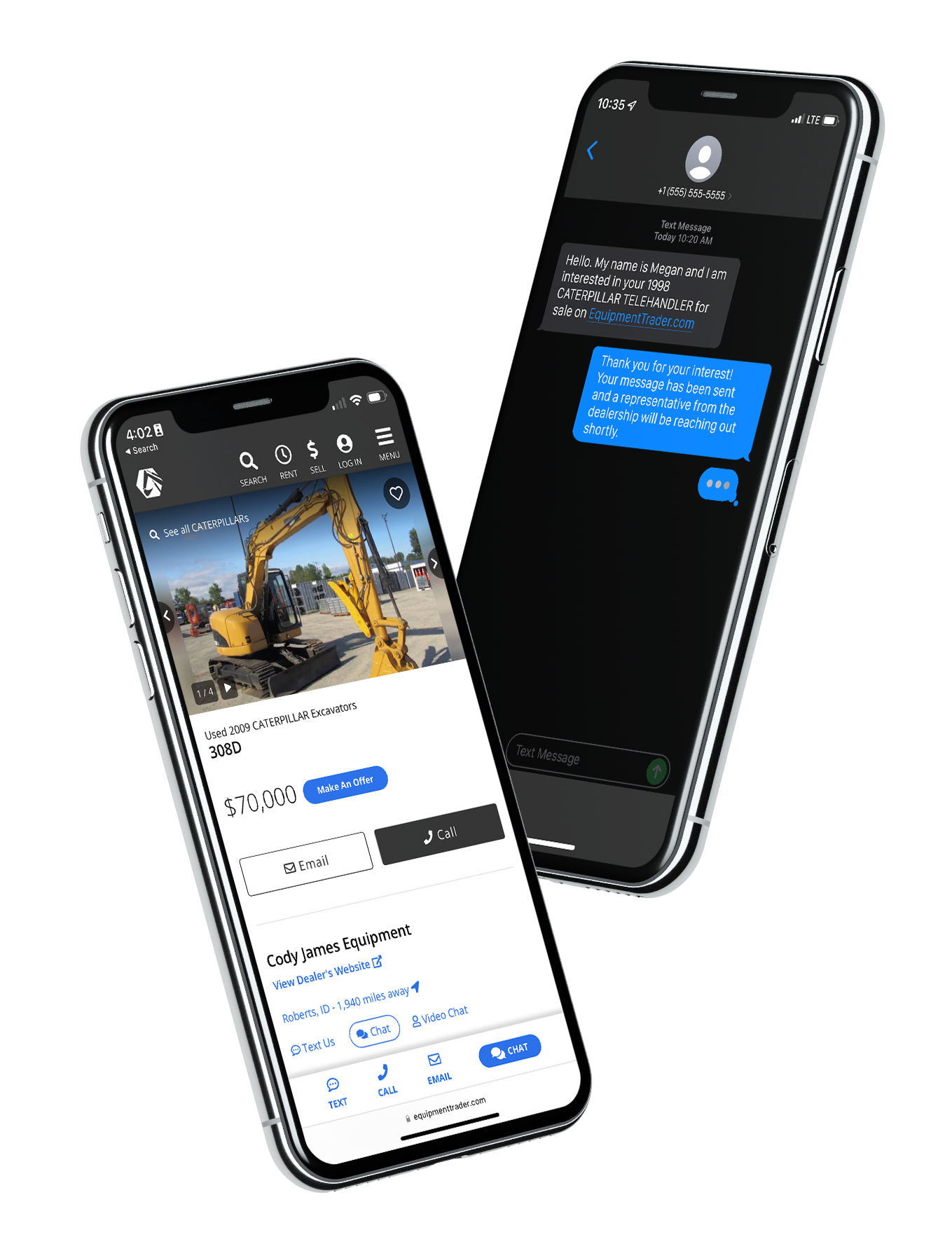 Similar to chat, texting gives you a way to stay in contact with buyers from anywhere – on the lot, in the office, or even at home. Equipment Trader's texting service is integrated with your marketplace listing package, making it easy to track all incoming text leads. Give your buyers one more way to get in touch with you.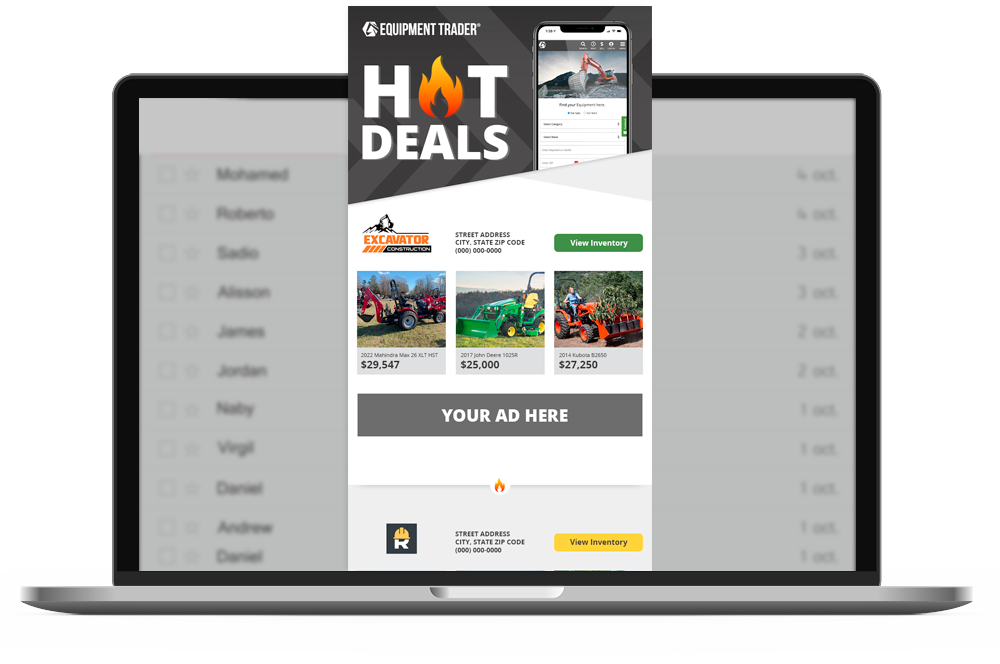 Meet Buyers in Their Inbox
Following up with buyers via email is an effective way to remain top-of-mind. However, this can be time-consuming and complicated to handle on your own. 
Equipment Trader offers email marketing solutions such as Hot Deals to bring in-market buyers directly to your inventory – allowing you to feature 3 or 6 units, plus a link to your Dealer Gallery. Depending on the region to which you advertise, you could reach over 65K consumers!
After submitting a lead on one of your units, buyers are automatically enrolled in a series of follow-up emails to keep them engaged, featuring similar units from Equipment Trader. With Email Lead Amplifier, you have the opportunity to assume complete exclusivity of this additional brand and unit exposure, and the opportunity to keep these buyers in your funnel.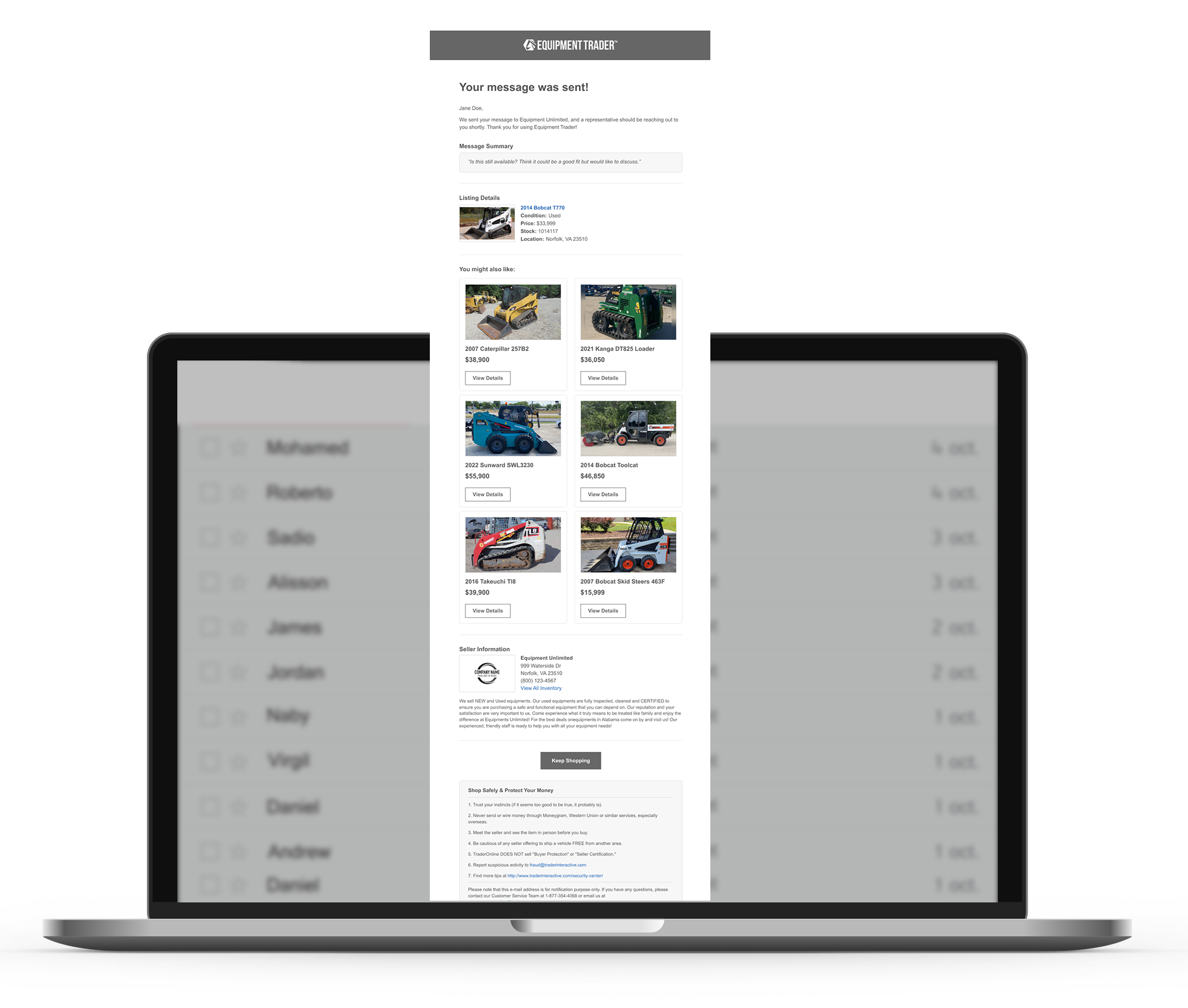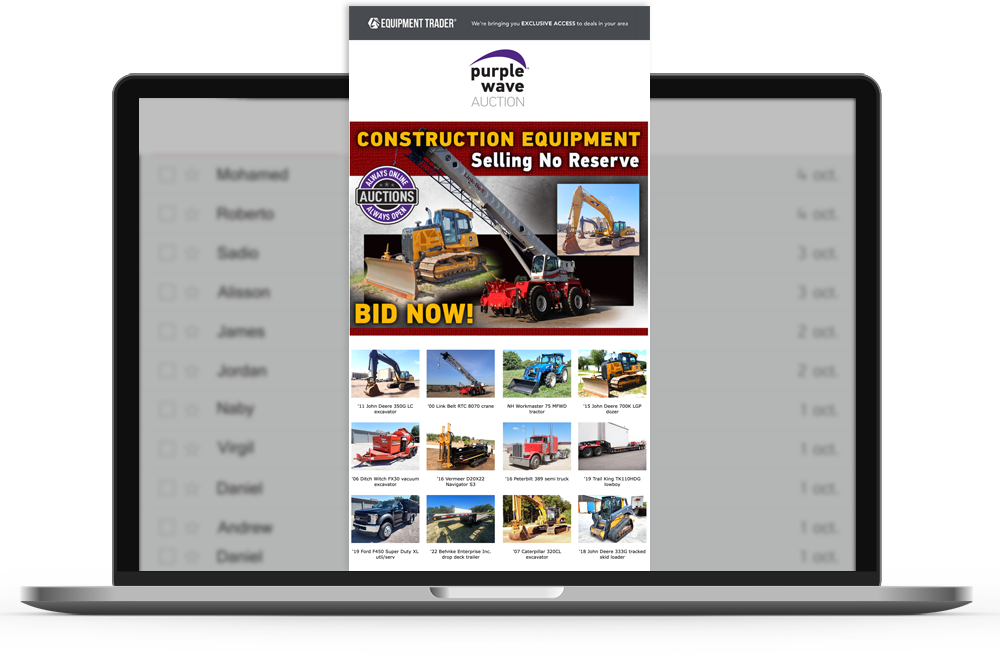 If you want to have complete control over the message delivered to targeted list of buyers, Equipment Trader offers Custom Emails to allow you to do just that. You'll work with our team to create an email that features your brand and your message, delivered to the inbox of motivated buyers looking for their next piece of equipment.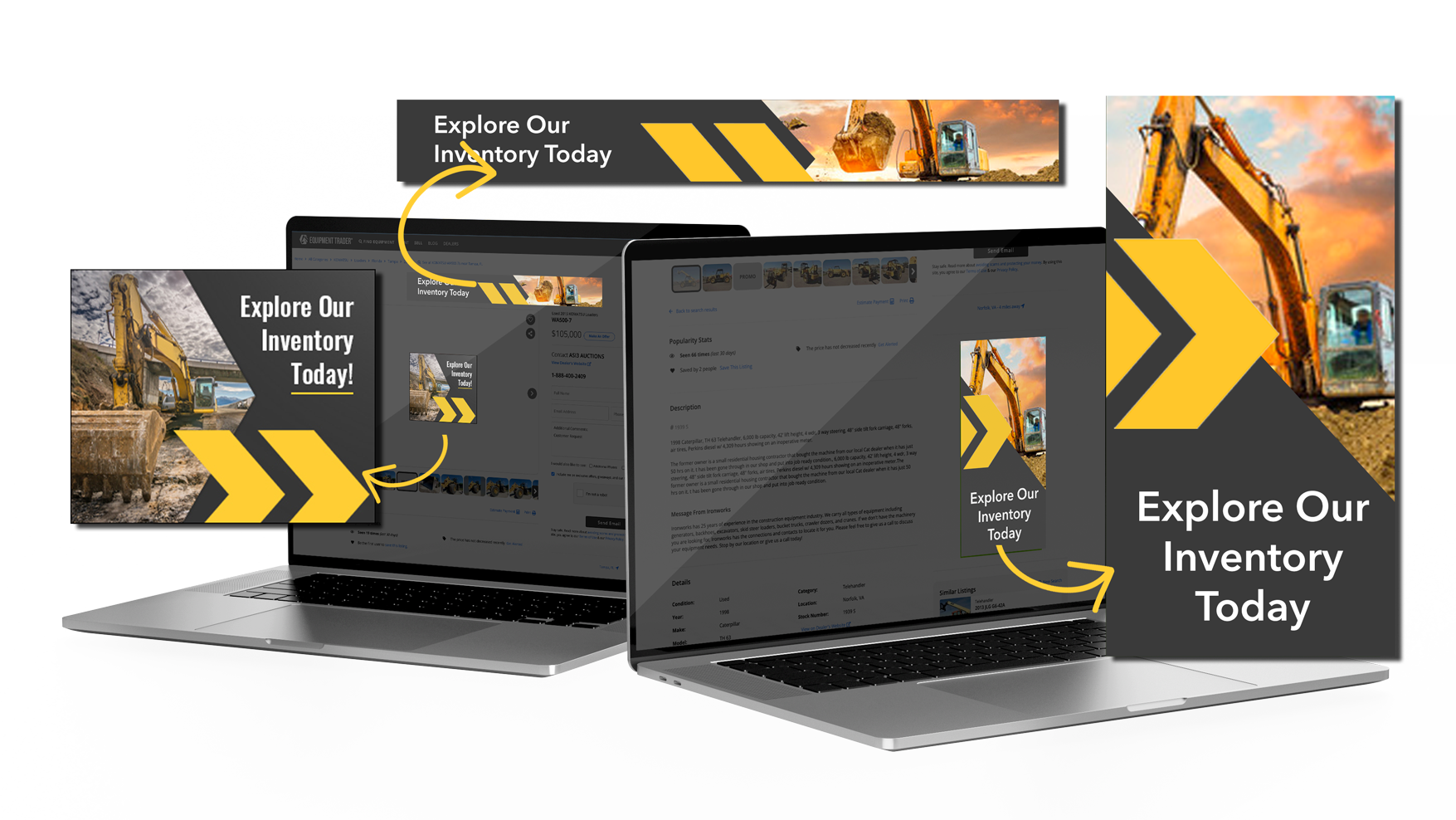 A listing package with Equipment Trader allows you plenty of opportunities to demonstrate why consumers should buy from your dealership. This includes the ability to display custom banners within the photo carousel or at the top of your Ad Detail Pages, on your Dealer Gallery Page, or across a multitude of other locations around our marketplace.