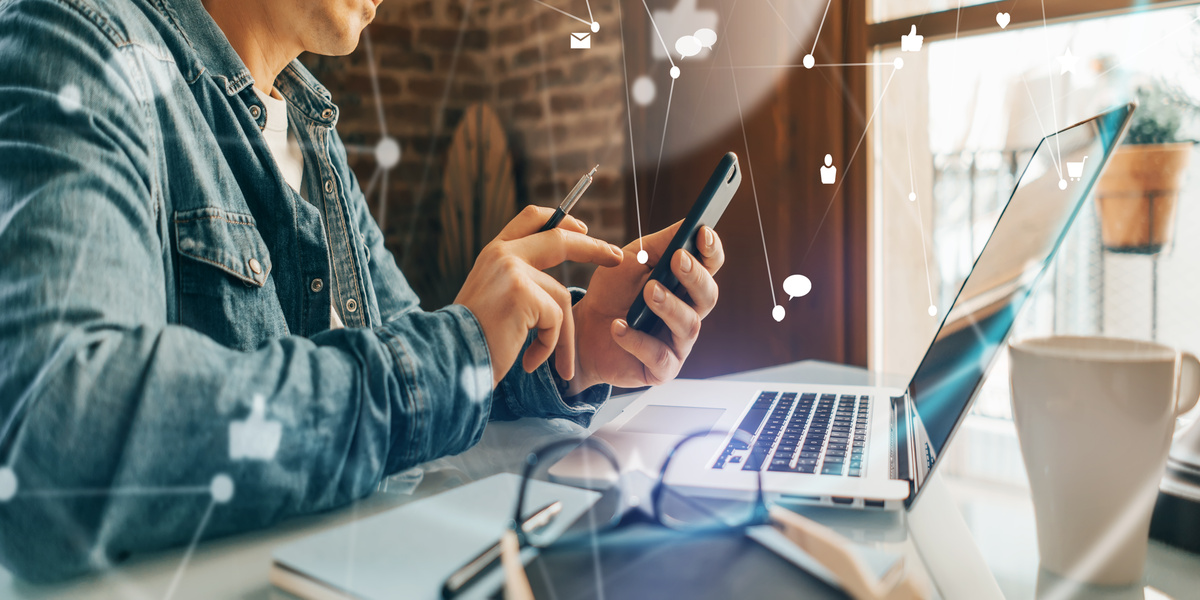 Closing a deal is a rewarding part of the sales process for any dealer; however, guiding consumers down the sales funnel is equally as important. To do that, it's critical to make sure that you are securing and following up with leads in a timely, organized manner. It's estimated that 80% of leads generated through marketing get lost, discarded, or ignored, which can result in less revenue. Luckily, Equipment Trader's Lead Manager is designed to help you to effectively act within your dealership and give you more control and insight into the leads your dealership receives, all in one central platform.  
What is the Lead Manager?
Lead Manager is a tool that allows dealers to assign and monitor progress within their dealership and access detailed information on leads. This tool can be accessed within TraderTraxx, the same location as the dealer's inventory management, performance metrics, and market insights, eliminating the need to use multiple systems for business management. It also provides more insight into leads by displaying where a lead is in the funnel, where the lead originated, lead status and more, which can help you gain clarity on how your marketing efforts are performing. By using Lead Manager, you're able to save time and focus on providing a great experience for buyers.
Establishing a system of accountability for you and your designated employees can bolster productivity. With Lead Manger being built directly into Trader Traxx, your admin can grant individuals at the dealership access to the tool. Plus, the admin can also allow the individual user to receive email notifications when new leads are received, ensuring that your dealership doesn't have to miss any leads. This is important, as you want to make sure you're following up on every potential lead to keep customers engaged and ultimately sell more of your units.
If you've already optimized your marketing efforts and are generating more leads, it's a good idea to keep them organized, which is where Lead Manager also comes in handy. Lead Manager will take the reins and keep your leads in order.
One of the most beneficial functions of our lead manager is the amount of lead visibility that you gain. When using Lead Manager, your leads will be displayed in a list view arranged chronologically, from newest to oldest- helping you decide which are priority. Additionally, the lead types, such as text, manual, or email, will all be shown in the list and denoted by different colors and icons. Plus, along with the listed leads, Lead Manager will provide high-level information including model of interest (when available) and the source of the lead, which gives you even more insight into what engages consumers.
There are several combinations of features and tools within Lead Manager that you can use to get the best results, which we will discuss below.
Lead Status
With the lead status feature, you can develop a high-level understanding of your dealership's sales pipeline. Not only will this help you discern which leads need immediate attention, but you can also use this feature to decide who the lead should be assigned to.
Automatic Assignment
With this feature, you can create rules applied to incoming leads and have specific lead types automatically assigned to a designated employee, which include parts, service, finance leads, and more. You can assign the same lead type to multiple employees and the lead manager will rotate assignments every time your dealership receives that specific lead type, keeping a streamlined system in place and boosting accountability.
Filters
This tool will filter leads to view only the ones you'd like to focus on at any given time by clicking the "Advanced Search" button. You can filter by the source of the lead, the communication channel (including walk-ins), the type of lead, who the lead is assigned to, and the lead status.
Expanded View
If you want to access more details about your leads, Lead Manager offers an expanded view that includes the preferred method of contact, the unit of interest, and messages from the lead. Using the expanded view will also allow you to leave time stamped notes that can be used when revisiting the lead, allowing you to focus on multiple things and never lose any of the valuable information you collect.
These helpful features, and many more, are easily accessible to dealers who use Lead Manager to maintain customers and prospects. If you want a smooth process in place when generating and managing more leads, then Lead Manager is the right tool to use. To gain access to these exclusive insights, all you need to do is sign up with Equipment Trader and leverage the power of Lead Manager.