Equipment Trader is the largest online marketplace connecting buyers and sellers. Each month, an average of over 1.1 million in-market consumers shop the units on our site to find the perfect vehicle for the job. To help you connect with these potential buyers, Equipment Trader offers a number of lead-generating products that give you the opportunity to add additional touchpoints to your sales funnel.
We offer a variety of digital advertising solutions designed to maximize your online presence and reach more qualified buyers. Our dealer packages are built to drive success — whether you have 5 units or 500, we have the perfect package for you. All packages grant you access to our 1.1 million average monthly visitors, and include unlimited photos, unit descriptions, multiple lead opportunities, links to your website, and more!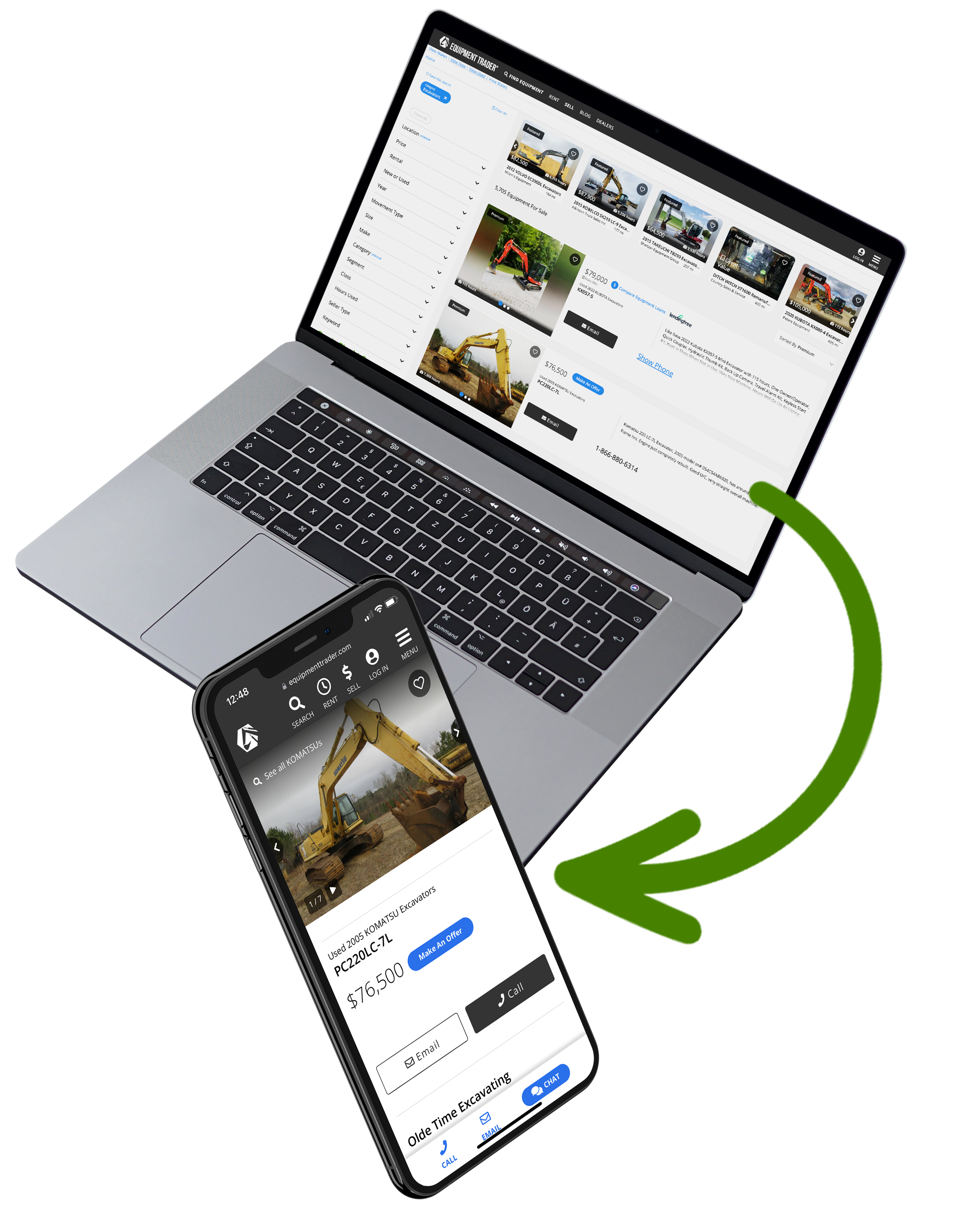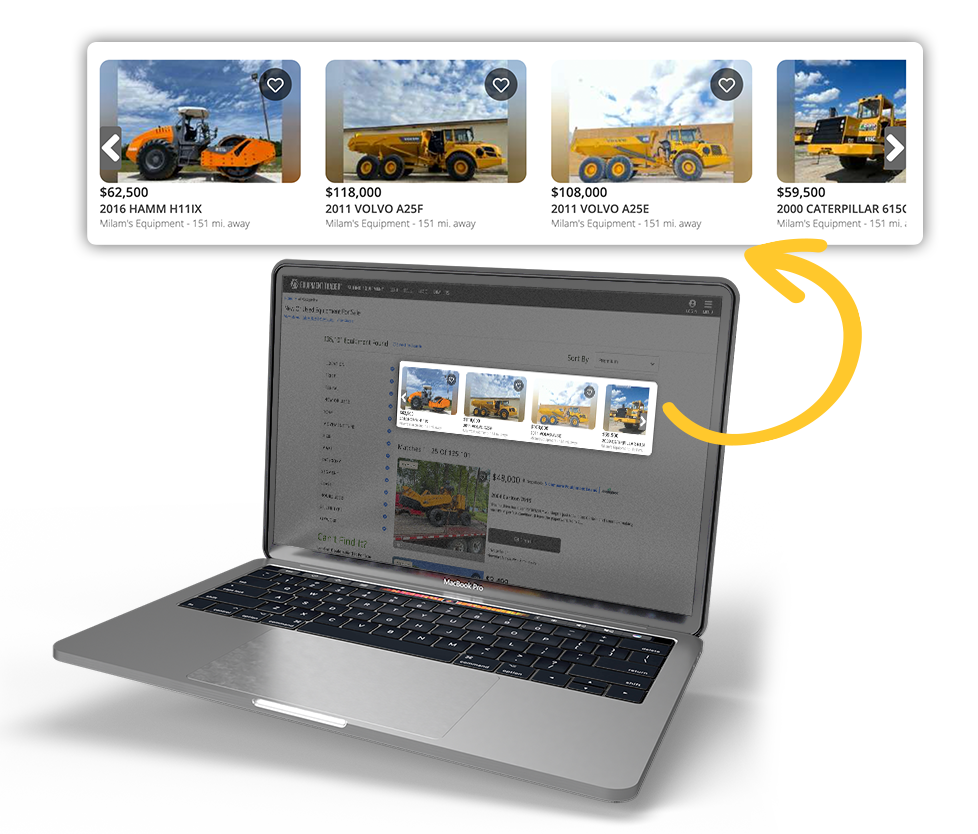 Equipment Trader offers listings enhancements that allow you to give your listings greater exposure, and drive more buyers to your inventory. Premium Ads appear at the top of the organic search results with exclusive features to help your ad stand out. Featured Ads place your units in a horizontally scrolling carousel of ads at the top of the search results page and on the homepage of Equipment Trader.
Plus, optimize your investment and analyze performance with the included Enhanced Ads Auto Selector and Enhanced Ads Report.
Want to learn more?
Equipment Trader's newest listing enhancement, Premium Select, gives you the ultimate competitive advantage by positioning your units at the very top of the search results, above all standard and traditional Premium listings. Premium Select ads allow you to quickly boost results, optimize your investment, and move more units than your neighboring dealers.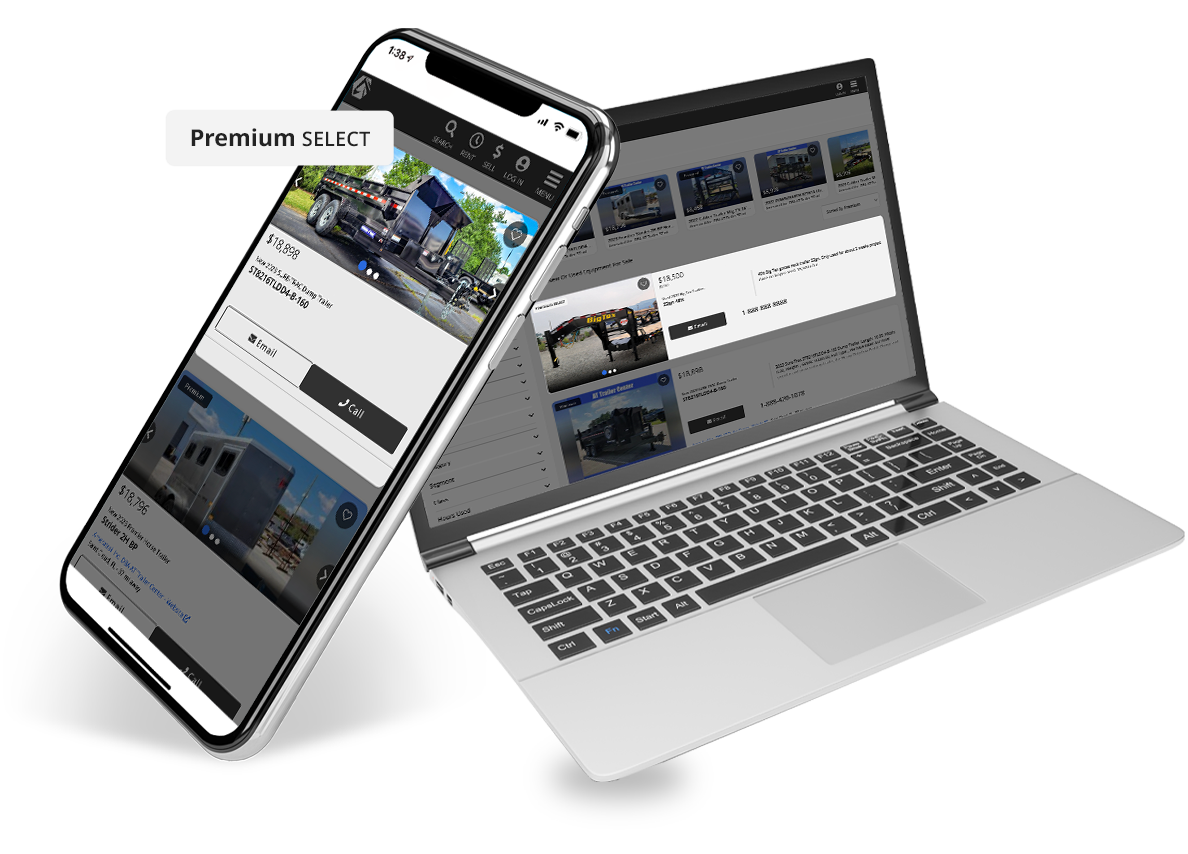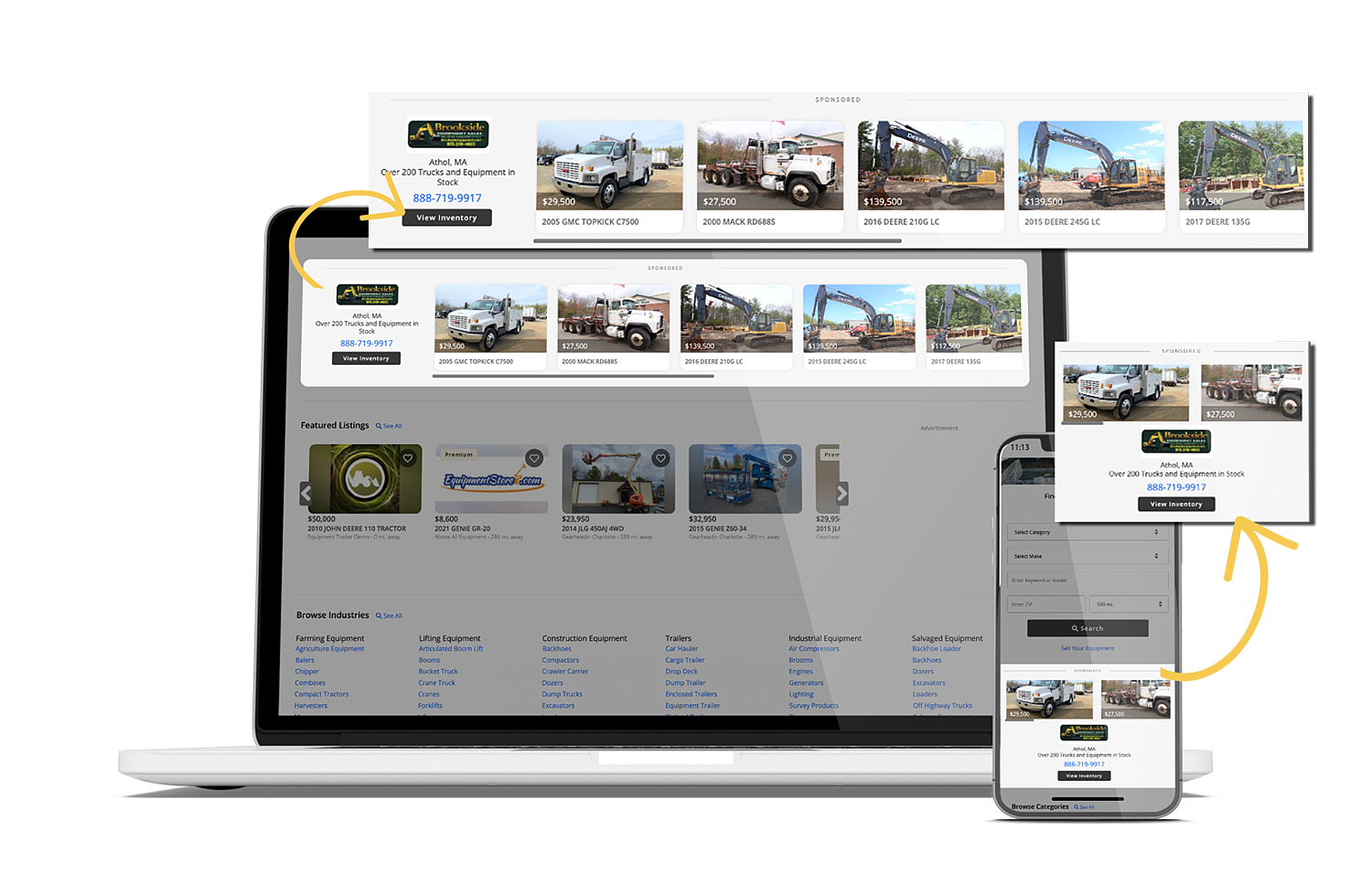 Showcase Your Inventory for More Leads
Want to drive even more traffic to your inventory? Equipment Trader's Homepage Inventory Spotlight and Engaged Search Spotlight products allow you to insert horizontally-scrolling carousels of your inventory directly into the buyer's search. These interactive ads are targeted to a buyer's search criteria, serving up relevant inventory to maximize conversion.
Want to learn more?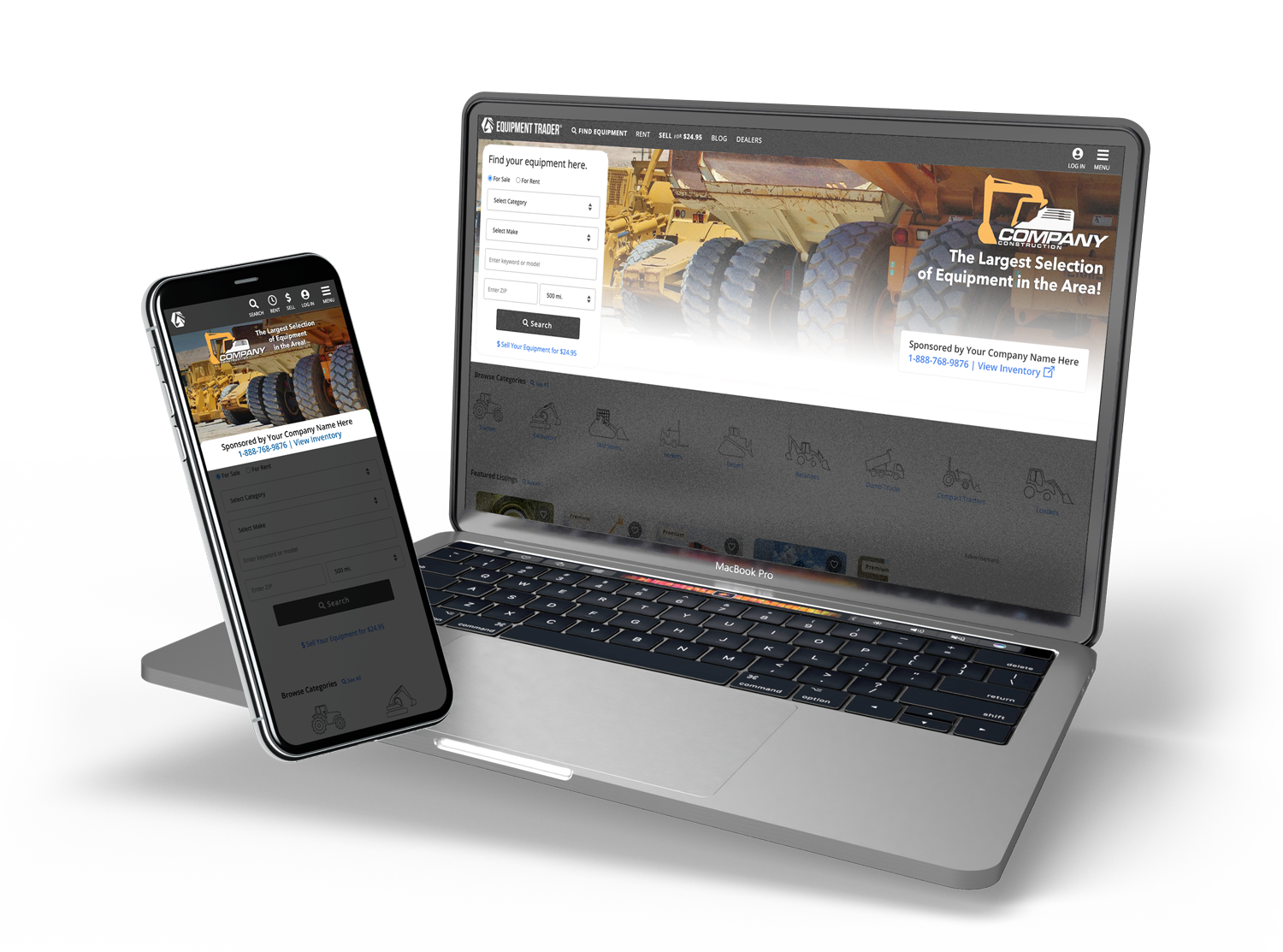 You can captivate Equipment Trader visitors in your DMA the moment they land on our site with an exclusive desktop and mobile homepage hero banner, PLUS a banner across the top of the search results page. We call this the Hero Ad, and it's available to only ONE dealer in each DMA. Want to claim your DMA before someone else does?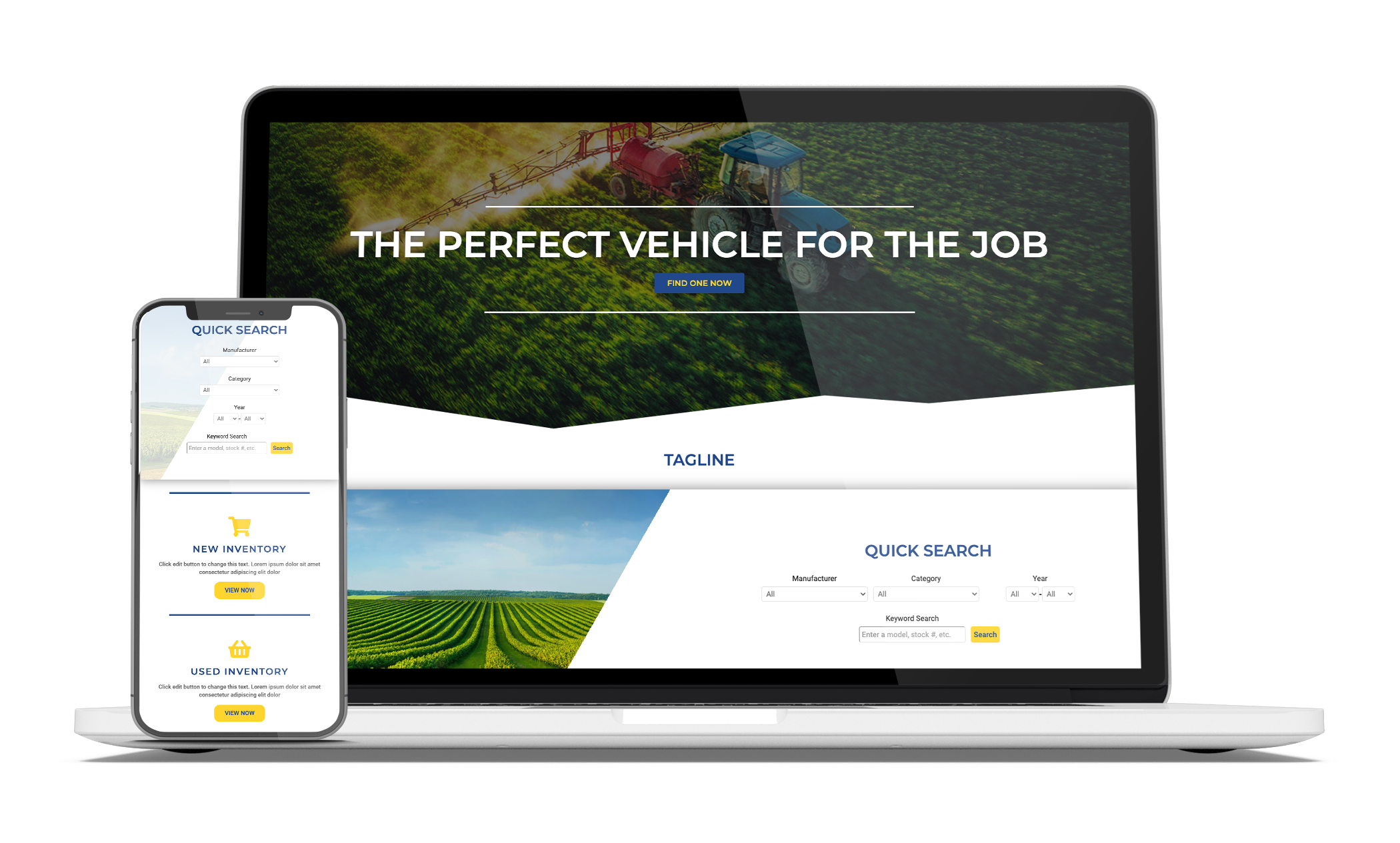 Are You Ready to Be Seen?
Equipment Trader isn't just a website to host your inventory. Beyond our marketplace, our team of experts can help your business succeed in many ways – including building a professionally designed dealer website. Our Be Seen website package includes the design and development of your website, plus a full suite of website and lead management features, with built-in reporting and communication tools.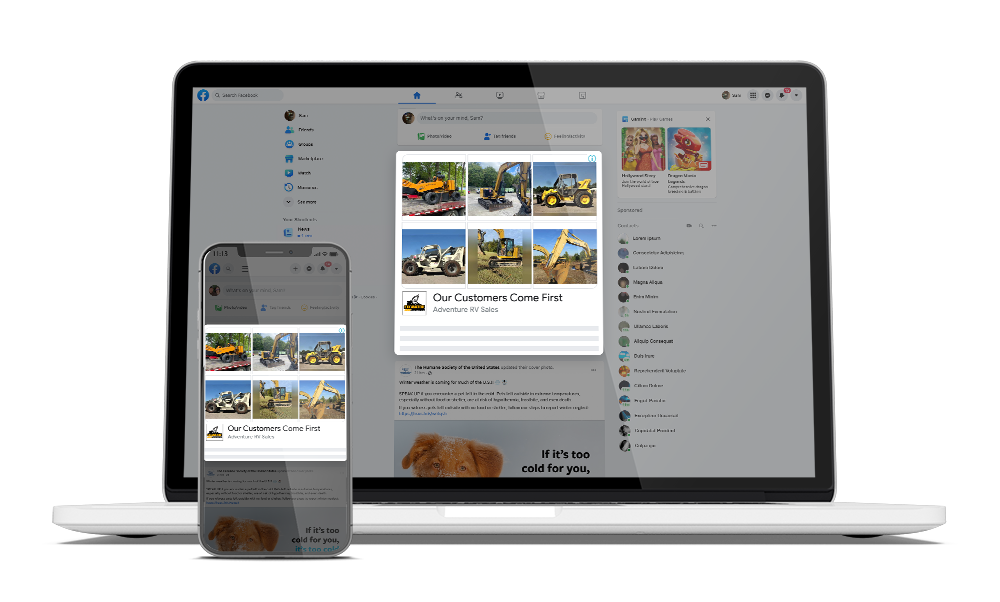 Equipment Trader offers a number of opportunities for you to connect with buyers beyond our marketplace. By working with us to employ products such as Dynamic Retargeting or Social Retargeting, you can re-engage our audience of over 1.1 million average monthly visitors after they have left our site. As these users browse other websites, your ads displaying the exact or similar units that they have previously viewed will appear, bringing them back to your inventory!
You can take this a step further with our Geofencing product to target buyers within a certain radius of your dealership, or that of your competitors. Work with us to find the right buyer at the right time, and in the right place!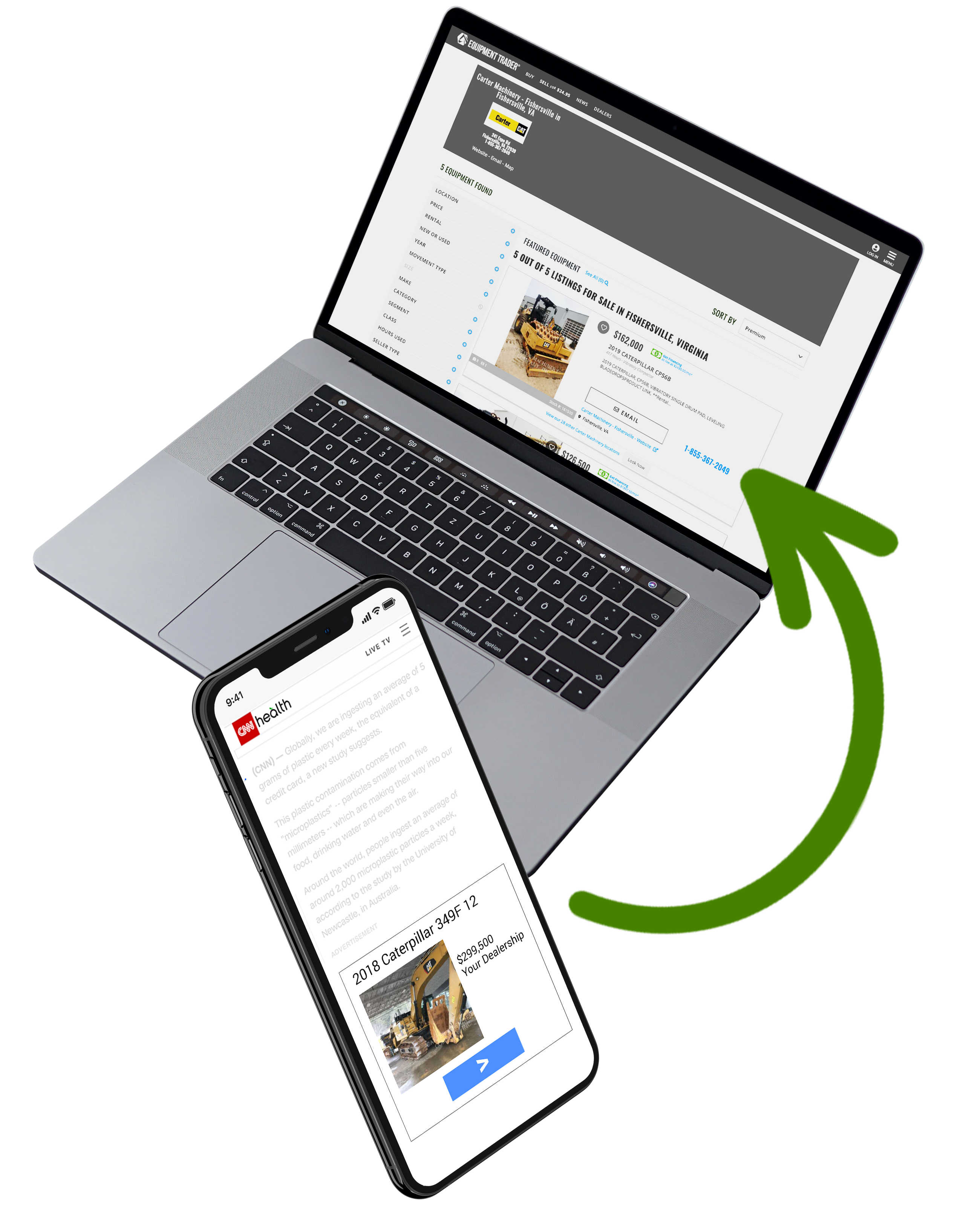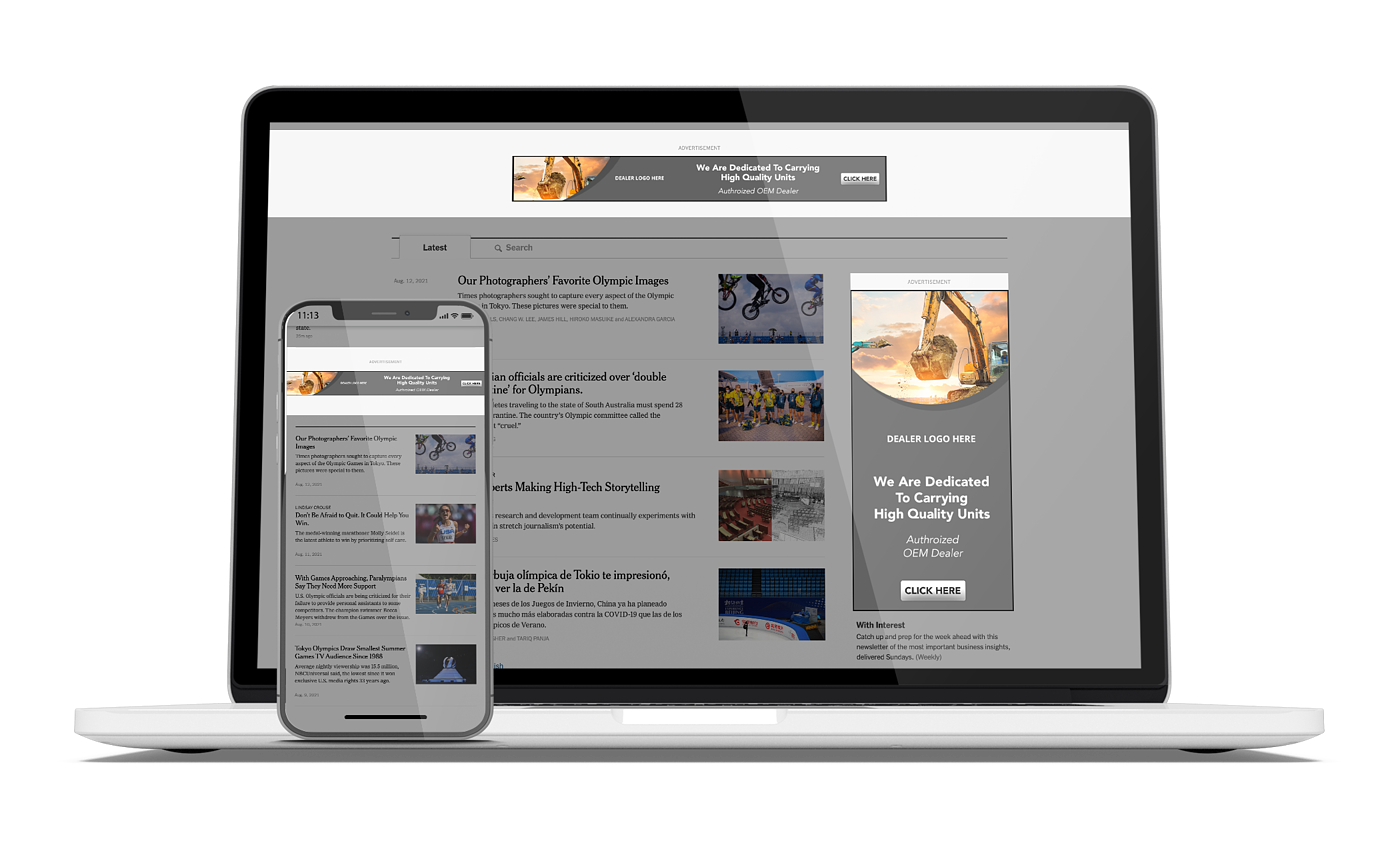 For the best results, you can package all of the reach-extending opportunities, including a custom search engine marketing campaign, into one bundled offering that we call Gain Traffic. You'll work with a team of Google-certified SEM specialists who know how to drive results for dealers with a budget that matches your needs.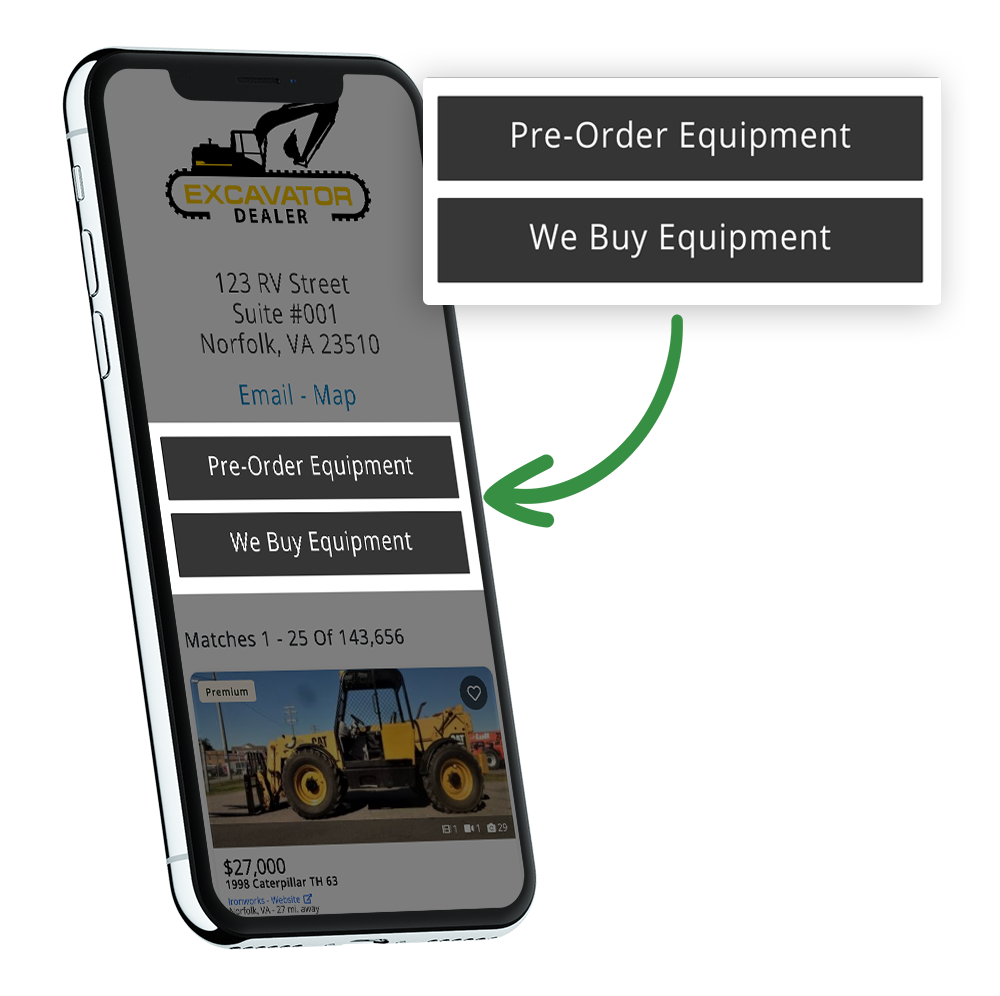 Equipment Trader has the success of your business in mind at all times. That's why we're excited to help you connect with owners who are interested in selling or trading-in a used unit, or with those who are happy to place an order through you from the manufacturer. The Buy/Order Bundle uses email marketing, landing pages, and retargeting campaigns to drive interested prospects right to your physical or virtual door.