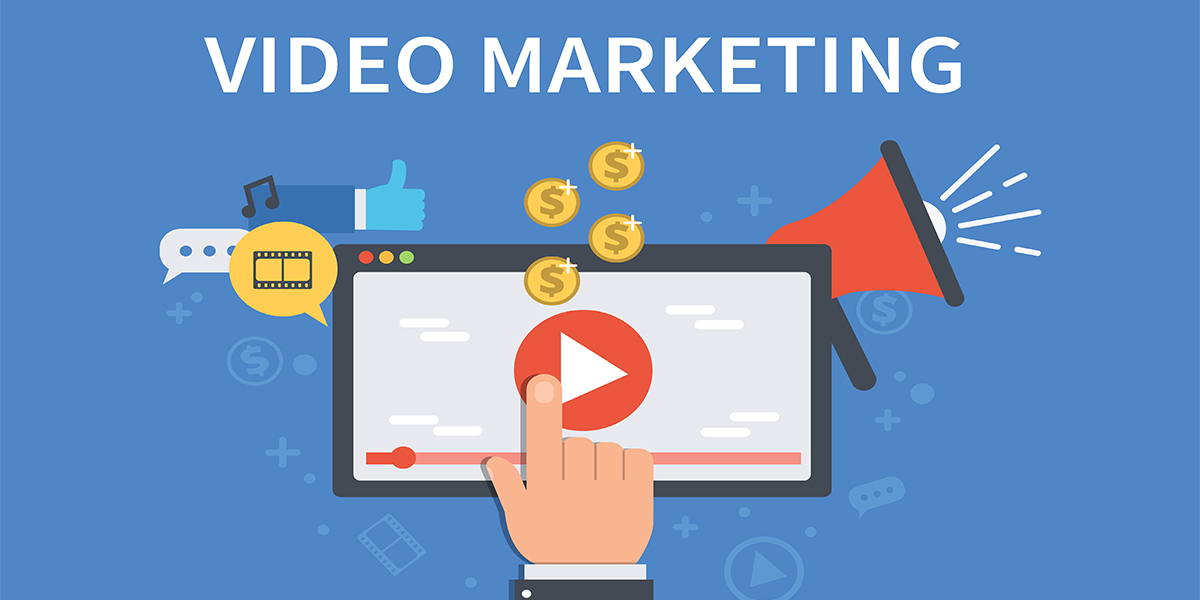 Marketing tactics are constantly changing, but one that continues to successfully progress is the use of video. Video marketing is a powerful tool for attracting consumers and extending your dealership's reach. When used properly, video can be more engaging than text, making it more effective for generating sales. In fact, 41% of marketers in a HubSpot survey report that video marketing has a high ROI, especially when showcasing products and services. To help you out, we came up with seven ways to incorporate video into your dealership's marketing efforts.
1. Add Video Walkarounds to Pre-Owned Listings
Listing photos are a great way to give shoppers a look at your for-sale inventory. Take that up a notch by adding videos to your listings. Video walkarounds allow your dealers to talk about the listed unit and provide an up-close look for a prospective buyer. 
In addition to walkaround videos, you can also film virtual test drives so shoppers can see your inventory in action. This is a great opportunity to showcase any special features included with the unit. According to Google, 64% of shoppers—who watch online videos to inform their purchase—say 360-degree videos would convince them to buy a car without a test drive.
2. Create New Unit Reviews
When new units arrive at your dealership, you can create a short video telling shoppers that you have new inventory. If this is a brand-new model, include a few details about how that unit may differ from a previous model year. Be sure to let customers know why they should buy from your dealership and include a link to your online showroom or the inventory listing so they can learn more about the unit.
3. Promote Campaigns
Similar to commercials, online videos can help promote special campaigns. Whether it's a holiday sales promotion or inventory buyback or trade-in campaign, these videos can have great reach and engagement when shared on your dealership's social media accounts.
4. Make Staff Introduction Videos
Online shopping has enabled buyers to browse inventory from the comfort of their own home. While they enjoy the convenience, your sales people might miss out on establishing relationships early in the buying process.
Adding staff introduction videos to your marketing efforts can create a connection between prospective customers and your dealership. These videos can also help humanize the sales team and showcase some of their personalities to shoppers. Sales people can introduce themselves and even talk a bit about what the sales experience would be like with them.
5. Bring Attention to Your Service Department
It's not just the sales team that can benefit from video content. You can also use videos to promote your dealership's service department. Record helpful advice videos showing some basic DIY maintenance, seasonal changes to make, and even common problems that owners should watch for. You can also use your social media accounts to solicit questions from your customers then answer those questions in videos. This strategy can solidify your service department as experts.
6. Record Testimonials
Testimonials are an incredible tool for your dealership to show that you're trustworthy and reliable. Instead of traditional written testimonials, ask customers if you can record them talking a bit about their positive experience with your dealership. These provide visible proof to a wide audience that your dealership is a great choice when it comes to buying, selling, trade-ins, and more.
7. Hire a Video Content Team
While you can easily use your smartphone to create video content on your own, you can also hire a production company or content creator to film and edit your videos. An in-house or third-party video production company can help you save time on creating video content. You can provide creative direction to these companies or let them come up with ideas to successfully promote your dealership and inventory.
Video marketing is a great way for your sales and service teams to interact with consumers before they set foot in your dealership. Creating these connections and engaging prospective customers virtually can pay off when it's time to meet in person.