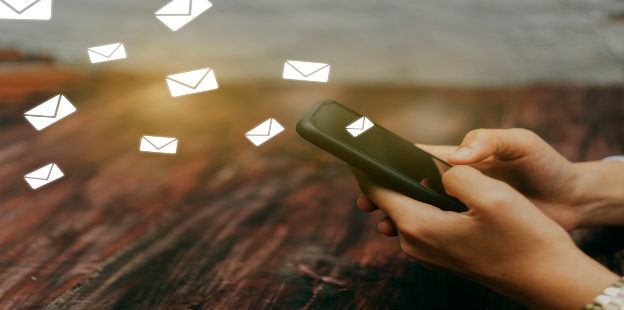 Today, text messaging is the most common form of communication, as 81% of American adults use SMS text messaging. Text messaging is an effective way to engage with existing and potential buyers through a medium that they are already familiar with.  If you want to use texting as a prompt and easy way to connect with consumers, we've got you covered. Equipment Trader is breaking down the benefits of text messaging and sharing tips on effectively managing your messages to get you started.
Maintaining multiple communication channels is essential when interacting with customers, but keep in mind that more than 50% of consumers prefer the convenience of text messaging over calling when seeking out customer support. With that being said, utilizing text messaging assures that you're always accessible and at the top of mind for consumers.
Texting Best Practices
To make the most of Equipment Trader's texting features, it is important to be aware of industry best practices. How you interact with consumers through text messaging sets the tone for the effectiveness of the texting platform. Here are a few tips to keep in mind.
Designate Your Dealer Representative
Start by deciding which team member is best suited to message consumers on behalf of your dealership. It's vital that the person who is responsible for communicating with customers is text savvy. If they aren't as familiar with text or want to improve, this article is a great resource to share with them. 
Develop a Standard Response Time
When a consumer reaches out via SMS, they'll want to discuss details about the unit and be assured that the person they are messaging with is attentive to their needs. In fact, 44% of Equipment Trader consumers expect a response within 30 minutes of a dealer receiving their message. So, it's essential to have a reasonable response time in place to show consumers that you are 100% dedicated to answering their questions. 
Guide the Conversation
The texting feature is available at any time so when you do respond, make sure to thank the consumer for reaching out and give a brief introduction before getting started. Include both your name and the dealership you work for in your introduction and let the consumer know you are happy to assist in providing any information they need. 
Be Clear and Concise 
You also want to make sure your messages are clear, to the point, and easy to understand for the consumer. It's helpful to stick to answering the exact questions the consumer asks. Additionally, you should avoid complex terms or slang. Some consumers are already familiar with equipment while others might be beginners, so it's best to describe units in a digestible manner. Also, check for accuracy and grammar before sending a message to avoid potential misunderstandings. 
Be Pleasant and Professional
Consumers trust that you can provide an informative and pleasant experience. To deliver the best customer service possible, your tone should remain professional. For example, you should be mindful of the consumer's time by texting during appropriate hours and refrain from sending messages very early in the morning or too late in the evening. 
Once you've answered all of the customer's questions, it's time to finalize any next steps. You can offer to schedule a follow-up appointment or phone call to discuss more details. Remember, they may not be ready to purchase a unit yet, so keep your closing statements pressure-free and polite. If they need more time to research, assure them that you're available if any questions arise, and thank them again for reaching out. Treating customers in a positive manner will leave a lasting impression of your dealership regardless of where they are in their buying journey.

If you don't have time to manage texting, no problem! Equipment Trader offers a texting platform that will increase your dealership's reach and help you surpass your acquisition goals. Texting is a great way to learn more about your customers and help you connect with them in a way that they'll appreciate. Find out how you can start using the SMS Text Messaging feature today by emailing marketing@equipmenttrader.com.