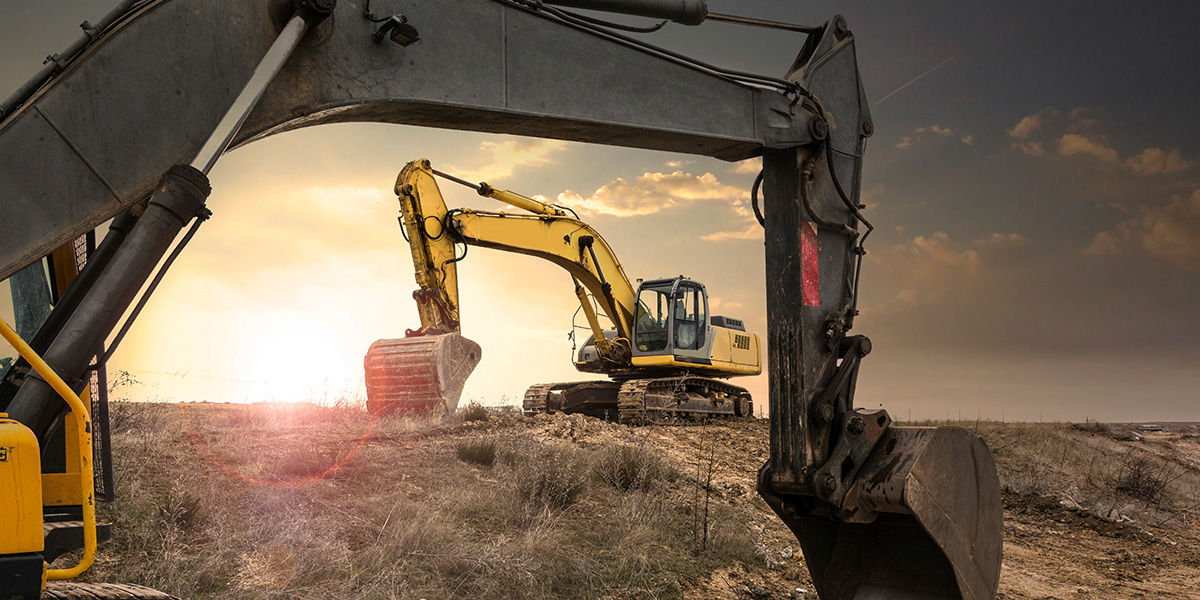 Retention is critical to your dealership, especially when navigating the challenges from current market conditions. Facing both inventory shortages and high demand that risk driving consumers to competitors, you should be putting significant efforts into customer retention. It can also be more cost effective for your business to receive repeat purchases from existing customers as opposed to finding new customers. As the industry has moved online, digital marketing is vital to your dealership when generating leads and retaining your customers.
What exactly is retention?
Retention involves all of your strategies to increase profits through repeat customers. These repeat customers have greater value because they can give you business for a lifetime, and they're prone to making bigger purchases. Retention brings buyers back when they need equipment, and for all of the parts and services they'll need over time. In addition to selling pre-owned inventory as a solution to the industry shortages, parts and services are currently a lifeline for dealerships that may not have many new model units to sell. Your company's reputation will also strengthen as you grow your client base through brand loyalty.
Digital Marketing Tips to Retain Customers
1. Email Customers
Keep your customers engaged through email marketing. This could be something as simple as personalized email correspondence for smaller dealers, or large-scale newsletter e-blasts that are regularly sent out. This is one method that continues your dealership's marketing efforts long after they've visited your website or listing.
2. Engage Customers on Social Media
Social media can be a free tool that reaches a wide community. It gives you the ability to keep a dialogue going between your customers in a more personal and immediate way. Encourage your customer base to follow, like, comment, and share your posts through your social media channels. Know how to use each network, and understand their differences. Post consistent, intriguing content that builds your brands and supports your dealership by keeping your business top-of-mind.
3. Create Content for Your Customers
Your dealership can be a trusted resource for industry-related topics, generating brand awareness while driving traffic to your business. Create a website that's up-to-date, and publish blogs that cover topics related to what's in your inventory and what your dealership has to offer. This will develop your company's reputation in a positive way as an expert source for helpful tips.
4. Acquire a CRM System
Make a list of your top customers, and each week plan how you will make contact with them. Keeping a running summary of their personal and professional details to ask them a personalized question when you reach out to them. Manage all of this information and communication via your Customer Relationship Management (CRM) system, which can help your staff quickly access these details and engage in more personal and persuasive discussions.
5. Train Your Staff
Train your staff to go after leads, retain customers, and keep them engaged. Make sure they're well equipped with the latest marketing tools and stay on top of industry trends. Get them familiar with your CRM systems and software so it's easy to engage repeat clients. Demonstrate your company's core values to show how they can make a difference and why your dealership is a leader in the marketplace.
6. Use Personalized Communication
Make things more meaningful for your customers by sending them personalized messages through different forms of digital communication. Use text messages, give them a phone call, use online chat, respond to reviews online, and engage your customers on forums. This shows you care about your clients, and is a direct effort when building your brand's awareness.
7. Promote Events
Promote events online, including trade shows your dealership will be attending. Use online campaigns and digital messaging to engage your customers, including email blasts and devoted webpages. Conduct pre-show promotions to encourage participation with your audience, and follow up after the event with more marketing material that will drive them back to your website and your listings.
8. Offer Incentives for Customers
You can utilize a rewards system when it comes to purchases, or give rebates for customers to encourage them to come back. On social media, you can give away merchandise and encourage customers to become brand ambassadors to support your mission. All of these are efforts that can lead to lifetime loyalty with your customers, and help with your overall goal of strong retention.
The industry has undergone drastic changes recently as a result of inventory shortages and high demand from consumers. This has created greater challenges for dealers when retaining customers against their competitors for repeat purchases. Digital marketing helps dealers navigate these challenges by staying active with their customers, engaging them in a number of personalized ways. By putting this digital marketing advice into practice for retention, you will make your dealership a leading choice with consumers for future sales.