TraderTraxx is an innovative platform for managing your inventory, leads, reporting, website content, dealer profile, and user settings. At no extra cost, these insights and management tools are included in every dealer membership! Whether you're a single-rooftop dealer or have multiple locations, whether you list only on Equipment Trader or also list on our other marketplaces, whether you use our marketplaces or let us run your website (or both), TraderTraxx serves as the central hub for all of your marketing efforts.
TraderTraxx allows you to add, edit, and publish inventory on Equipment Trader. Take advantage of the user-friendly interface that makes it easy to update and modify your listings. Add photos, videos, categories, descriptions, and details. These features are also available on the TraderTraxx mobile app, so you can easily update and modify listings from wherever you are!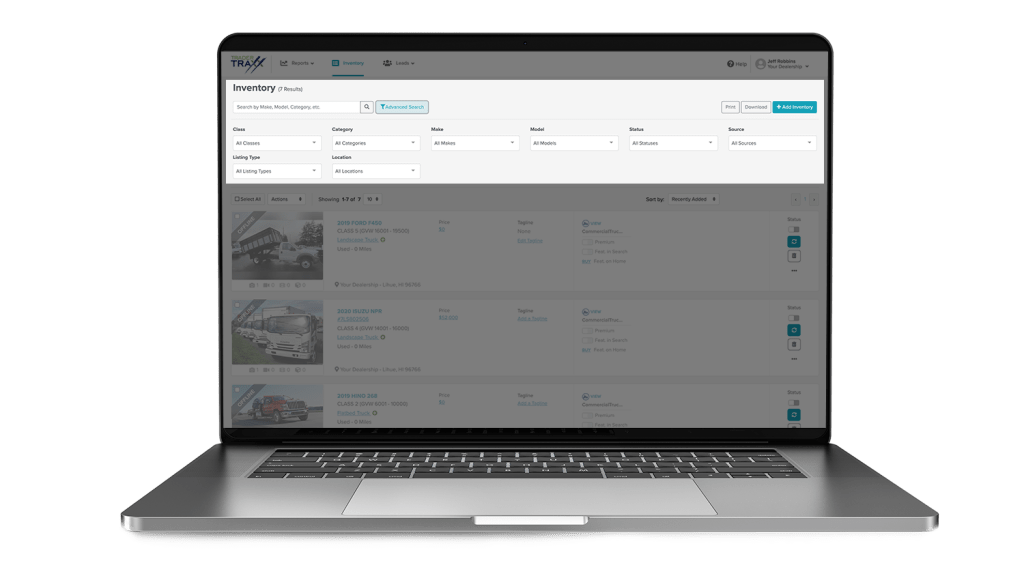 With TraderTraxx, you also have access to the Lead Manager dashboard from any mobile device or tablet. This tool provides you with detailed information about your leads and connections, including emails, calls, chats, texts, and make-an-offer leads. Lead Manager also provides multi-location lead routing, allows you to set up an auto lead-responder, and gives you the ability to assign leads to specific departments or users.
TraderTraxx also includes Lead Enrichment data for dealers whose package includes this feature. Lead Enrichment provides you with additional insights into your potential buyers that can help you personalize your sales conversations and strategically plan your overall advertising.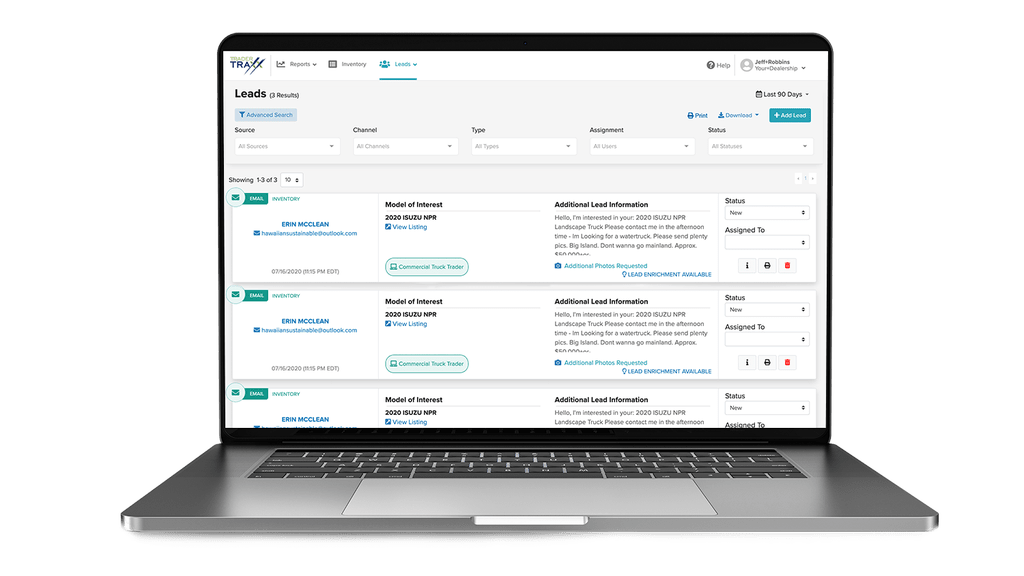 MARKET INSIGHTS & REPORTING
TraderTraxx provides data on inventory and advertising performance, including impressions, pageviews, connections, and inventory health. You can also view local and national market insights, including top units, top model years, and inventory volume in your market.