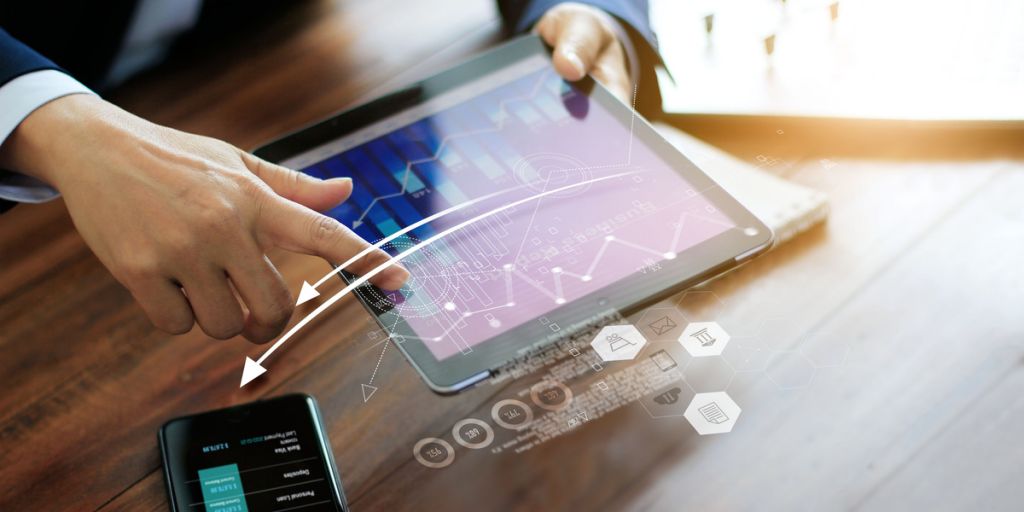 If you've already started managing leads with Lead Manager, it's time to take the next step and start strategically planning your advertising efforts to generate richer leads. Knowing details about your consumers' approach to equipment shopping, including where they shop and how they do it, can put your dealership in the best position when guiding the customers down the path to purchase. 
With 63% of consumers expecting businesses to know their unique needs and 52% of customers expecting offers to always be personalized, you need sufficient data to provide an elevated experience to help you close more deals. To provide dealers with the ultimate insight into potential buyers' shopping patterns on our marketplace so they can develop informed strategies, Equipment Trader offers Lead Enrichment.
With Lead Enrichment, you'll understand more about the consumers who visit Equipment Trader. After a buyer submits a lead, Lead Enrichment will send an exclusive look into that potential buyer's pre-lead shopping behavior on Equipment Trader, helping you curate a more personalized sales experience for consumers and close more deals.
Once you sign up for Lead Enrichment, you'll receive leads via email. These exclusive insights can also be accessed in the Lead Manager within the Trader Traxx platform, eliminating the need to log in to another platform to access this data and significantly saving you time typically spent on conducting consumer research. This is a cost-effective way to make the most of your conversations and motivate buyers to make you the final destination on their purchase journey.
How Does Lead Enrichment Benefit Your Dealership?
Pre-Lead Insight
Once a lead is submitted, you gain access to data that will keep you informed on consumers' pre-lead shopping behavior in the marketplace.
Increased Personalization
Allows you to have more effective conversations based on what you already know about the consumer.
Informed Strategies
By leveraging this data, you can more strategically plan your advertising efforts and marketing spend to cater to the needs and habits of your potential buyers.
Having this information ahead of time will serve as an advantage for your sales team. In the early stages of the sales process, Lead Enrichment will be your go-to tool for developing talking points tailored to each individual consumer's shopping habits. These insights include a look into how much time a consumer spends in the market, their budget, total listings viewed, and the latest units they've viewed.
There are a few ways to strategically utilize Lead Enrichment. For instance, if you've already established how much the consumer intends to spend on a unit, you can focus on what you offer that fits that range first before showing them options in other price ranges—increasing the likelihood of closing the deal. Additionally, you'll identify any opportunities to present another unit you carry that may be similar to the units they've searched.
Not only will Lead Enrichment help you convert more leads at a quicker rate, but you will also establish positive relationships with consumers and boost your brand awareness. In fact, consumers are more likely to make repeat purchases from companies that personalize. You certainly want to leave a strong, lasting impact on consumers, and that starts with having quality data.
For many businesses, obtaining comprehensive data can be a difficult task and take a lot of consideration. However, forming more personalized tactics can boost revenue by at least 40%.
With that being said, Equipment Trader is dedicated to providing a hassle-free tool for dealers to acquire accurate industry-leading insights and maximize their profits. If you're ready to elevate your customers' experience with Lead Enrichment, learn more today on Equipment Trader.