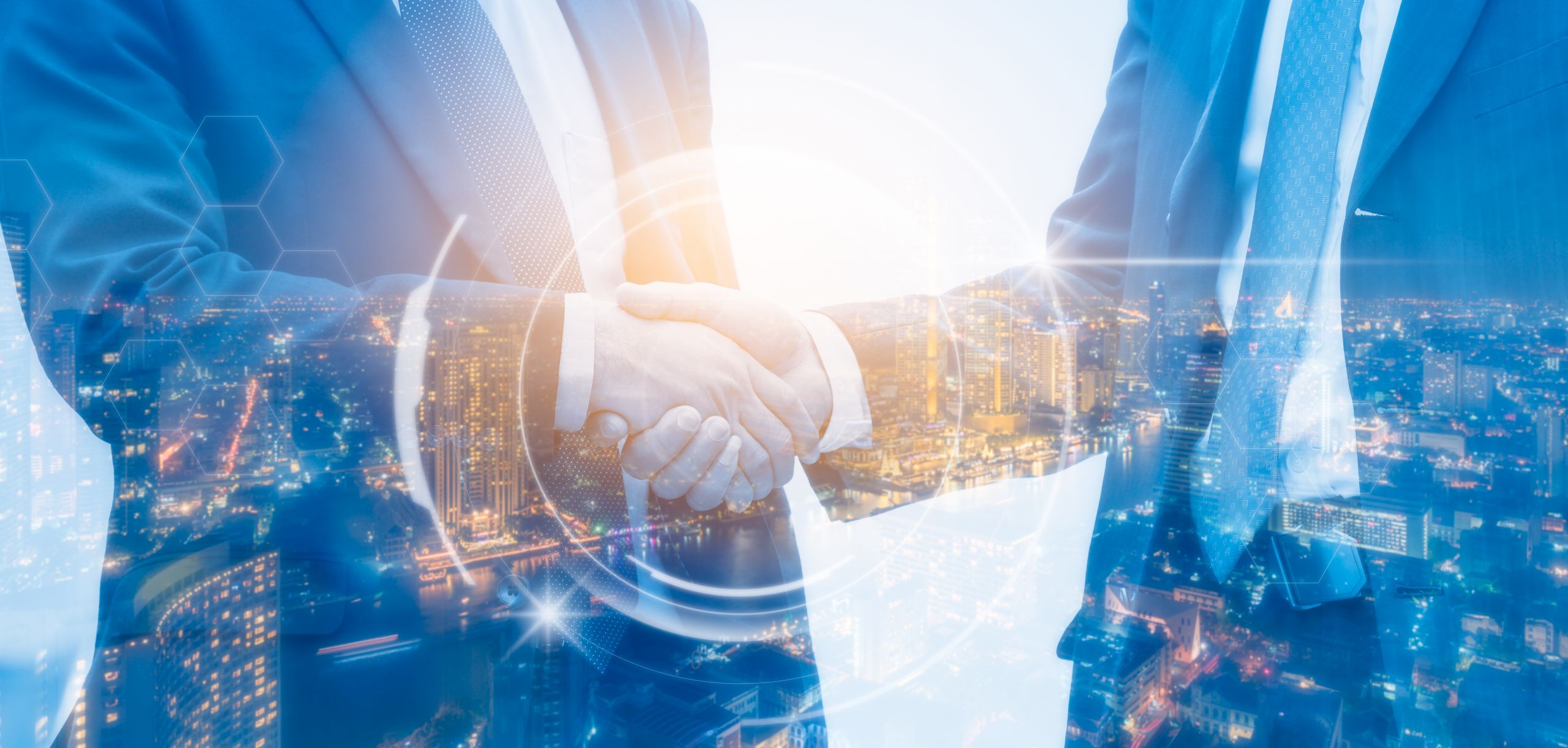 In a highly competitive market, the struggle for exposure can be difficult and expensive, and sometimes your own resources aren't available for a costly campaign blitz. This is why commercial dealership success requires a nimble-minded ability to think outside the box and develop advertising solutions that don't break the bank. In other words, commercial dealers need to learn how to be scrappy in marketing without spending a dime — or at least, spending very few dimes!
It's important to keep in mind that being scrappy with resources doesn't mean a dealership's marketing strategies should suffer. Even on a tight budget, commercial dealers can maximize exposure, cultivate a sterling reputation, develop a leading voice, and become a powerhouse in sales. In Part 4 of our Scrappy Marketing on a Budget series, we're discussing how that success can be achieved when dealers Establish Local Partnerships!!
Previously we've discussed:
In this article:
Benefits of Local Partnerships
How to Establish Local Partnerships
Benefits of Local Partnerships: One of the great things about establishing local partnerships is that — as a business that thrives off networking to generate leads — you likely already have many of the connections within the community that would be required to lay the groundwork for collaboration, giving you a head-start on building partnerships. Here are a few more benefits of establishing local partnerships:
Sales Opportunities: When you come into contact with more and more businesses, you'll discover more and more unique opportunities for your dealership to expand exposure and grow sales through new partnerships. Until you really start reaching out, you won't really know what possibilities may exist for mutually-beneficial deals and alliances. When strategic objectives align, and resources can be shared, partnerships are an effective way to decrease costs, increase access to new and current markets, maximize brand awareness, and expand revenue streams.
Lead Generation: Partnerships are also a great way to generate leads and referrals. If a partnership develops into a healthy, thriving, and profitable relationship, your partner is going to be more willing to work with you in other areas, like fulfilling a simple request for the contact information of their other partners and/or vendors. It's a simple favor, and if a partner recognizes your value, they are very unlikely to refuse your referral request. That influence is called "referral leverage," which you now also hold over the new prospect, who will usually accept an appointment with your sales team because they don't want to upset their partner/client who provided the referral. You can read more about referral-based sales throughout our blog, including HERE and HERE.
Community Leadership: As you grow your connections, your dealership can become recognized as a business that not only forges dynamic partnerships but also knows everybody — or at least everybody in the regional market. If your dealership starts to serve as a central hub for networking, the business will increasingly be considered a "major player" in the local industry. As the community benefits from your expertise, your network, and your partnerships, the dealership receives a boost in name recognition, develops a respected and trusted reputation, and positions itself as an obvious community leader. Reputations (good and bad) have a way of snowballing, which serves as a form of brand management marketing that is free and powerfully effective.
How to Establish Local Partnerships: There are so many ways your dealership may find potential partners and begin to establish a relationship with them. The following list is certainly not exhaustive, but should provide you with a strong foundation to get you started and inspire your own ideas:
Identify Potential Partners: Your first step in establishing a partnership with a local business will obviously be to find those companies that would make an ideal partner. This will require an intentional search, with specific criteria by which to evaluate potential partners. To conduct that search, you'll have to know what to look for and where to look:
What to look for at first:

The first criteria for a potential partnership is if the alliance can be mutually beneficial for both companies, so you should be on the lookout for businesses that can fill one or more of your needs, and that have needs your dealership can fill. You'll also want a partner that fits with your brand and your customers. A partnership will never be effective if the businesses' respective customers don't care about the other company, or worse, if customers are actively turned off and driven away by the partnership. On the other hand, a dynamic, complementary partnership can excite both customer bases and prove to be a wildly productive enterprise.

What to look for as you go:

As you contact and connect with potential businesses, be sure they're someone you can honestly and effectively communicate and work with (both interpersonally, and on a practical business level). Finally, after you've made initial contact and discussed a partnership, you'll want to look deeper before closing any deal, screening relevant data to be sure that their client lists, goals, practices, and assets are what they claim.

Business lender Kabbage recommends

you look at financial information, verify customers, call references, talk with employees, and examine any other relevant information before finalizing a partnership with another company. If a company is unwilling to be transparent, that could be a red flag.
Where to look:

Finding local partners will largely be a matter of the community in which you live, including what businesses even exist and what the local business culture is in your region or market. It's hard, then, to identify any one place to look for potential partners, but here are some quick ideas:
Put those networking skills to work by handing out, collecting, and re-distributing business cards, casually but strategically positioning yourself as a go-to community resource for connections.

Join local and/or regional business associations and networks, then actively participate. Membership alone does no good if the other members don't know you exist. Productive participation helps build your dealership's reputation and warms up potential relationships.

Host events for businesses and customers to connect. If your dealership can be cleared for enough free space, or if you can easily access a spacious venue, setting up a small, local trade show would not only benefit the entire local industry but also immediately vault you to the top of community recognition and leadership. Similarly, you could host a local business awards event that celebrates various people and companies in the community. Imagine the connections you could gain from bringing so much of the local community right into your dealership.
Connect with Potential Partners: Establishing local partnerships truly starts when, after identifying potential partners, you begin to connect with those businesses in earnest. Just like with prospective customers, a warmed-up lead is better than a cold call, so do what you can to gain a referral from someone you know or otherwise develop a relationship with the person or business. When you're ready, make a plan for your appointment request, prepare to speak with gatekeepers (assistants and/or secretaries) and decision-makers, and then make the call. It may be cliche, but it's true that every journey begins with a first step. If surveying the local business landscape and identifying potential partnerships is like looking at your possible routes on a map, then actively setting up an initial appointment is your first real step in the journey of establishing a local partnership for your dealership.
Decide, Propose, and Negotiate: As you identify and connect with a potential partner, it should begin to become clear what mutually beneficial opportunities may exist between the businesses. Eventually, you'll need to nail down exactly what kind of partnership you want to propose. Partnership options may include (1) Purchase Partnerships, in which businesses buy from each other, possibly utilizing co-op programs, (2) Competitive Partnerships, in which companies share resources that benefit their operations, from cross-promotion marketing to technology-sharing, and (3) Joint Venture Partnerships, in which businesses work together to start a new initiative or even a new, co-owned-and-operated business. Once you've got a solid, initial idea, propose the plan in a direct, detailed, and transparent discussion. In the proposal meeting (and in the many subsequent meetings that will follow), you can then negotiate the finer points, including implementation, responsibilities, how success will be measured, and how potential profits should be allocated between your dealership and the partner business.
Make it Happen: As with any campaign, you and your new partner will then want to be strategic in implementing your plan, starting with a test run of the campaign, which will provide you with valuable data about how the strengths of the initiative and areas which can be adapted and optimized. Even as you and your partner move on to running the operation in full, you should be constantly observing, monitoring, and assessing the performance of the campaign, and ready to make changes as appropriate. After a partnership runs its course, in-depth measurements should follow to determine the full success of the initiative for your dealership and the partner business, to learn lessons for future efforts, and to indicate if the partnership should continue, be temporarily put on hold, or terminated altogether.
A Couple Closing Notes: When you begin establishing local partnerships, you'll likely start with just one partnered operation. However, as you learn and grow from your experiences, you should feel free to align your dealership with multiple partners. At any given time, some of the biggest and most successful companies are simultaneously starting partnerships, continuing partnerships, and ending partnerships. You're not beholden to only one partnership with only one business if you don't want to be. Of course, at the same time, you don't want to stretch your dealership's resources too thin or make commitments that cannot be kept. So be aggressive in forming partnerships when it's appropriate, but also be wise when stewarding your dealership's resources. Additionally, you should be willing to walk away when you need to. Honest mistakes happen, but if a partner breaks the terms of their deal with your business, you should consider terminating the partnership, especially if the breach revealed your partner to be unreliable or untrustworthy. Similarly, if a campaign proves to be less beneficial to your dealership than predicted, not renewing the partnership is likely the right decision, even if you have a good relationship with the partner. It might feel harsh, but your primary responsibility is to your own dealership.
Well, there you have it. When the marketing budget is tight, and the money just isn't there for an expensive advertising campaign, creating a referral program is a great way to successfully maximize exposure and grow sales. And if you're looking for more ways to pursue Scrappy Marketing on a Budget, future posts in this series will discuss email campaigns and community service. Stay tuned!!