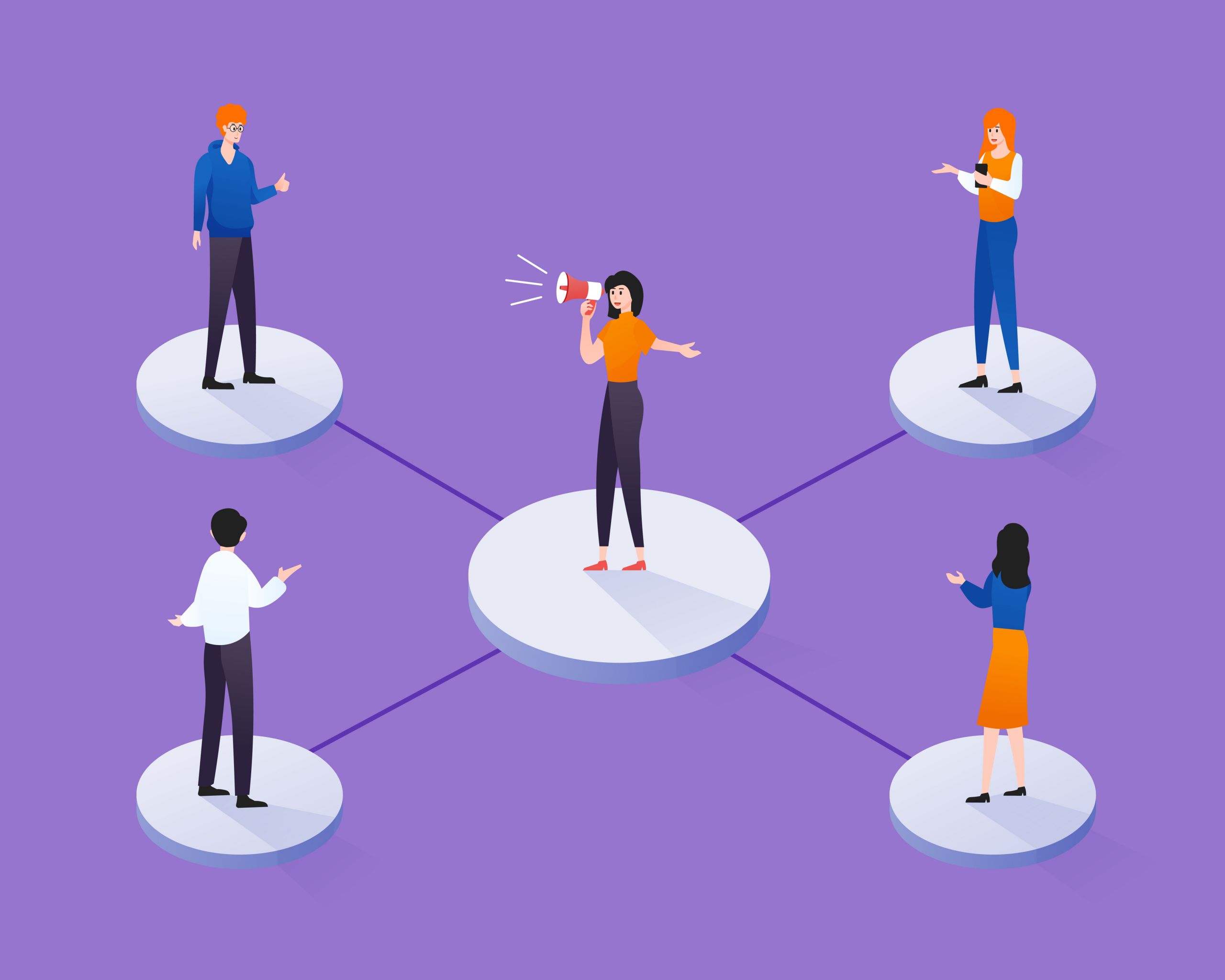 In a highly competitive market, the struggle for exposure can be difficult and expensive, and sometimes your own resources aren't available for a costly campaign blitz. This is why commercial dealership success requires a nimble-minded ability to think outside the box and develop advertising solutions that don't break the bank. In other words, commercial dealers need to learn how to be scrappy in marketing without spending a dime — or at least, spending very few dimes!
It's important to keep in mind that being scrappy with resources doesn't mean a dealership's marketing strategies should suffer. Even on a tight budget, commercial dealers can maximize exposure, cultivate a sterling reputation, develop a leading voice, and become a powerhouse in sales. In Part 3 of our Scrappy Marketing on a Budget series, we're discussing how that success can be achieved when dealers Create Referral Programs!!
Previously we've discussed:
In this article:
Benefits of Referral Programs
Implementing Referral Programs
Benefits of Referral Programs: The most effective form of persuasion often comes not from the glitziest campaign, but from a casual conversation with a trusted friend. Your current customers can be your most convincing advocates, though while they are dedicated to your brand, they may not always think to mention their recommendation. That's where customer referral programs come in!! Encouraging clients to pass along their passion and loyalty to your brand is an easy, relatively cheap form of marketing that leads to more sales, organically grows your reputation, and creates an ongoing source of lead generation.
Ease & Affordability: Customer referral programs are not only simple to understand, they're also relatively simple to set up. We'll discuss how to implement a referral program below, but it's an easy process of offering a small reward in exchange for current customers referring new customers to the business. All it takes is a relatively inexpensive prize and some basic promotion to get started, and program costs should be quickly recouped from the profits generated by the new business. With obvious ease and affordability, referral programs are a great way for your dealership to be scrappy in marketing!
Greater Sales Potential: Creating a customer referral program taps into a natural and powerful part of the human decision-making process: interpersonal relationships. Casual conversations and offhand comments can seem unimportant, but interactions with respected friends or family members can significantly sway how consumers form opinions and make purchases. According to referral marketing company Extole, word-of-mouth is the primary factor behind 20-50% of purchasing decisions. In fact, when specifically referred by a friend, people are 4X more likely to make a purchase, and business-to-business companies with referrals have a 70% higher conversion rate than those without referrals. At the end of the day, humans are social creatures who don't want to be left out of popular trends and who often mirror the actions of friends they trust. Scrappy dealerships understand this and use customer referral marketing to increase their sales!
Reputation Management: Customer referral programs are also a great way to strategically develop your dealership's reputation. Because people typically trust their friends, a friend's recommendation can transfer that perception of trustworthiness to your dealership. Data from consumer research company Nielson indicates that referrals are the most trusted form of marketing (better than ads, editorial content, or sponsorships). Referral marketing not only helps your brand seem trustworthy, but also fun and approachable, especially if you promote the program with a creative campaign that emphasizes brand engagement, community, and friendly competition for the grand prize.
Retention & Referral Loops: After generating individual sales, a referral program continues to benefit your dealership by increasing the chances current customers returning and creating a pattern of referrals that become an ongoing source of lead generation. Whether it's the power of an interpersonal recommendation, or the quality of service from the business itself, clients acquired through referrals have a 37% higher retention rate than those who were not referred, according to Extole. Referral programs not only keep current customers loyal, but they also create a referral loop, in which referral clients often recommend your dealership to their own contacts. In fact, referral customers are 5X more likely to refer new clients, compared to customers who were not acquired via referral. With a customer referral program, your dealership has the potential to create a network of recommendations that can dramatically extend your reach and influence across the market!!
Implementing Referral Programs: The steps for setting up a customer referral program can be as simple as 1, 2, 3. We'll quickly discuss each step below, but first it should be noted that all of your implementation efforts will be for nothing if your dealership programs and employees do not provide a pleasant and productive experience for your customers. Over 80% of customers will agree to make a referral after a positive buying experience, but very few — if any — will make a referral after a negative experience. Be sure you have the kind of dealership that is worth a referral, and then you can engage in the steps of implementing a referral program:
Step 1: Decide what counts as a referral. Is a current customer rewarded if they help you obtain a sales appointment? Or, does your program require that a sale be successfully closed before a current customer is rewarded? As your program launches, it may be best to start with referral appointments, in order to convince current customers that the reward is obtainable and that they should participate. However, depending on available resources and your ability to offer rewards, you may need to limit your program to completed referral sales.
Step 2: Select the reward to be offered. Prizes for providing referrals can be anything from gift cards or branded souvenirs to minor products or a free month of service. You know your business best, so you'll have to decide what rewards are most practical and affordable, and which would most effectively incentivize your customers to participate.
Step 3: Promote the program. You'll obviously want to promote your referral program in-person, inside your dealership, and on relevant collateral, but it's also important to remember that today's buyers complete most of their research — and come as close as possible to making a purchase — online, before they ever reach out to a dealer or visit a dealership. Customers on your website may already be deeply engaged with your brand, and are likely ideal candidates to participate in a referral program. In fact, customers are 4X more likely to share about your business when a referral Call-to-Action is integrated into their online purchase path, and 16X more likely to share when a referral Call-to-Action directly appears on a post-purchase page. Again, you know your dealership best, so you'll have to decide how to best reach your customers and promote the program.
One Last Tip: Here on the blog we frequently collaborate with Ken Taylor, the Founder and President of Commercial Truck Training, a commercial sales coaching and consulting firm. Ken is a vigorous advocate for referral- and network-based sales systems, and would be disappointed if he read this and we didn't mention how customer referral programs also offer incredible opportunities for your dealership's salespeople to grow their prospect networks. If a current customer participating in the referral program connects you with an existing business, you can not only attempt to bring the prospect on as a client, but it's additionally a great chance for the assigned sales consultant to use the referral meeting as an anchor appointment that also connects them with other businesses the prospect knows or works with. You can read about Ken's systems and strategies in more detail throughout our blog, including HERE and HERE.
Well there you have it. When the marketing budget is tight, and the money just isn't there for an expensive advertising campaign, creating a referral program is a great way to successfully maximize exposure and grow sales. And if you're looking for more ways to pursue Scrappy Marketing on a Budget, future posts in this series will discuss local partnerships, email campaigns, and community service. Stay tuned!!