Lead Enrichment offers dealers insight into potential buyers' shopping patterns on Equipment Trader. For each individual lead, dealers will receive a real-time email notification with consumer shopping information including:
Lead Enrichment data is available to Equipment Trader dealers at no additional cost and allows you to:
Understand Shopping Behavior, Interests, and Budget

Have Stronger, Tailored Conversations

Convert Leads to Sales Faster

Track Real-Time Data in TraderTraxx, our industry leading reporting and analytics platform
Watch our 90-second video to learn more about
Lead Enrichment and its benefits.
Lead Enrichment provides impactful data that can change the way your sales team engages potential buyers. Watch our on-demand videos to learn how to leverage Lead Enrichment in your dealership.
Lead Enrichment On-Demand Video:
Lead Enrichment On-Demand Video:
5-Minute Sales Rep Training
Understand the basics of Lead Enrichment:
What this data means
How to use these insights
Common mistakes to avoid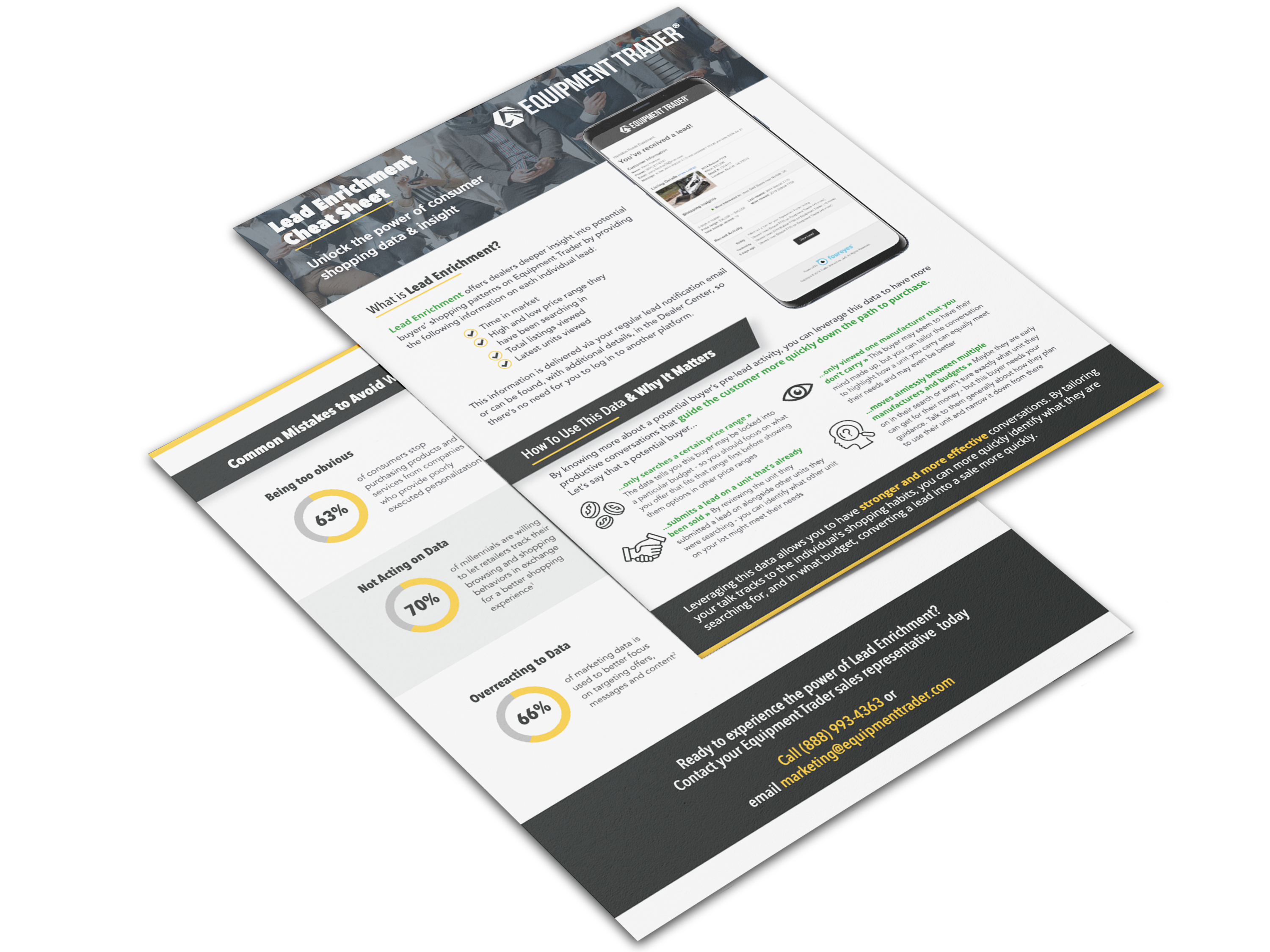 EXPERIENCE THE POWER OF LEAD Enrichment!