Dealers with packages gain a comprehensive suite of advertising tools, which provides you with a competitive advantage. 
Our Featured Ads in Search tool provides top of page placement and is inventory specific and based on a buyers search query.
Commercial Inventory Module
The Commercial Inventory Module (CIM) displays a dealer's equipment listings from Equipment Trader onto their website with a streamlined process that saves them time.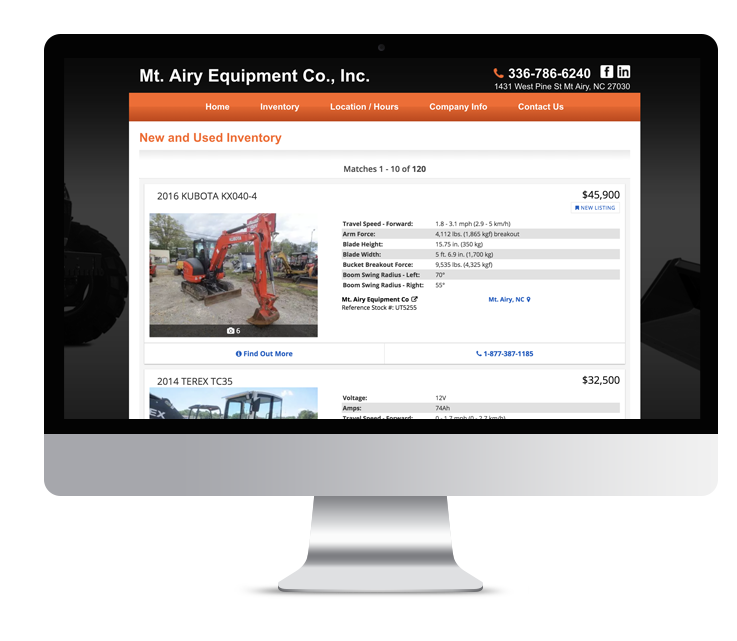 INTERESTED IN FINDING OUT MORE INFORMATION ON ALL OF OUR PRODUCT OFFERINGS?
Our Live Chat function offers dealers the chance to connect with shoppers at any time. With the addition of an online chat window on their vehicle detail page, it allows consumers to communicate in real time with a representative at a dealership.
The Mobile Photo Action Ad gives dealers a chance to brand and promote their business. It is cost-effective and allows you to showcase your dealership. It is even a great way to showcase other departments in the dealership, i.e, parts and service, financing, etc.. Dealers can direct buyers to a website, virtual showroom, or even launch a call!
Hot Deals is a monthly newsletter that gives a dealer the chance to create valuable, personal touches through the use of email. Advertisements in Hot Deals include the dealership's name, logo, phone number, a link to their virtual showroom, and 3 or 6 units of their choice.